Dr. Jacque Colbert has over 25 years of experience in the world of leadership, spanning across many well-known companies around the nation. Beyond that, she is a 13-year cancer survivor, who has made it her mission to educate, empower, and advocate for women of color in the fight against breast cancer. Just recently, we had the pleasure of speaking with her to learn more about her humble beginnings, her passion for advocating others, and much more.
Tell us about your start in the healthcare field. What intrigued you about it?
Hmm…this question required thinking way back for a moment. The truth is that while I am no longer in healthcare, my humble beginnings started when I was in High School. While in the 10th grade, I began working as a certified Nurse's Aide. Upon entering the United States Army, a few years later; I continued down the path of medicine as a Medic and advance my military career as a Urological Specialist. Medicine then and now intrigues me due to the power of helping others and the unique ways in which lives can be saved. I continue to be humbled by those who devote their lives to saving others.
Why would you say it is so important for you to advocate for women to prevent breast cancer?
I was saved and blessed to be a blessing. Being a 13-year breast cancer is not a coincidence. With my strong faith in God and the advancement of medicine, I am a living testimony. For me, to whom much is given, much is required and because I've been given much; I am obligated and delighted to pay it forward.  As a member of the Department of Defense's Consumer Review Board, I am uniquely positioned to bring my voice while also learning and that I can share with women and particularly women of color who may not otherwise be aware of key statistics, current, and upcoming protocols designed to save their lives.
Can you share with us the inspiration to create the campaign Pink & Black – Breast Cancer Fundraising Fashion Show Gala?
My inspiration for Pink & Black was born out of the need to do more- meaning raising awareness on a broader scale and increasing much needed financial support for the cause. It is well known that the color pink connects with breast cancer. What is also true is that black women have higher death rates associated with breast cancer. Combining the two colors helps to drive my passion and intentionality for Black women to not just survive but thrive beyond this disease. Breast cancer is s sisterhood no woman seeks membership in- yet when she is indoctrinated, we must all mobilize to support her. Pink & Black helps not only to drive awareness but to also raise the funds needed even if it means one life is saved.
What are you currently working on and what can we expect to see from you in the rest of 2021?
You know, a failure to plan is a plan to fail… I say that because I'm ALWAYS working on something. There are several things in in works that are not fully baked. Now, what I can share today is that as the COVID 19 pandemic rages on, so doses breast cancer. I am maniacally focused on doubling the funds we were able to raise in 2019 and continue to advocate as the months and years go by. You can also expect to see me in the community with other key partners in support of causes affecting people of color. Lastly, while I am focused on effectuating change within the US, I'd like to take my work broader into the Caribbean and South America to ensure underserved women of color in those geographies are supported in a meaningful way.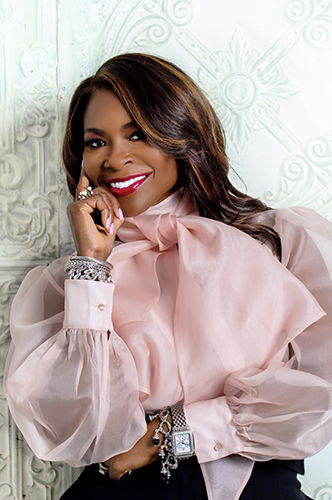 For more on Dr. Jacque Colbert, click here.
Follow her on Facebook and Instagram.
All images by Jo Golden Photography