This past weekend Variety Entertainment hosted a drive in concert in Atlanta "Jokes & Jams!" Guests enjoyed two legendary groups Bell Biv Devoe and Jagged Edge!
This was the perfect date night for a couple looking for safe entertainment in Atlanta. Concert goers were given 2 parking spots a car. Attendees parked their vehicles and utlized the other parking space to set up picnic tables, chairs, drinks, hookah and more!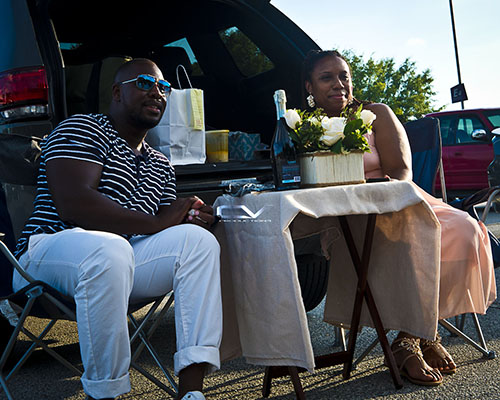 Guests were enjoying the sweet sounds of Jagged Edge when a slight drizzle of rain began to pour and thickened for the next 10 minutes. After a 20 minute rain break, the show resumed and guests were able to get out of their vehicles and resume enjoying the show. The mini rain break didn't discourage fans from continuing their night of entertainment and R&B jams with Bell Biv Devoe and Jagged Edge!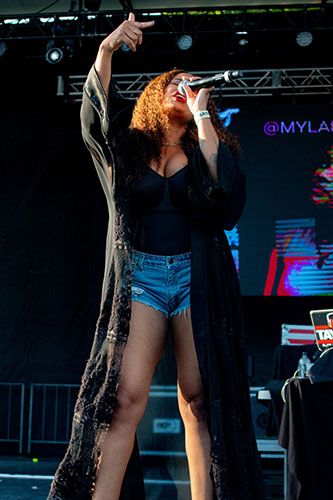 There were food and business vendors present on location for guests convenience in case they didn't bring their own coolers and food for the show. Variety produced an flawless production with minimum hiccups minus the rain situation for press. The show will return next weekend with a special edition of Verzuz live featuring "Goodie Mob" vs. "Mystikal."
Stay connected to Variety Entertainment and their upcoming productions by contacting Kathy Taylor at via email at Tellallinc@gmail.com.
Enjoy SHEEN's exclusive photo recap from the Jagged Edge performance plus more!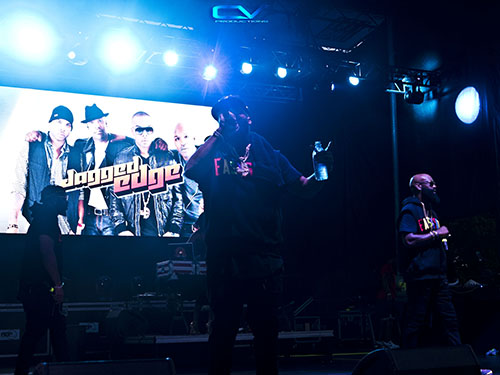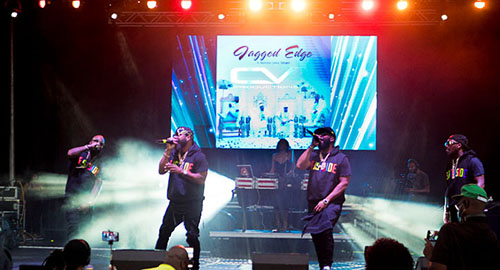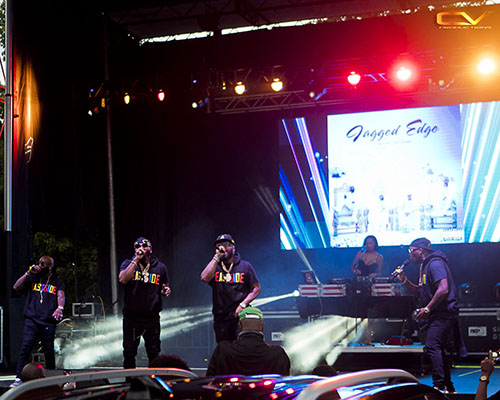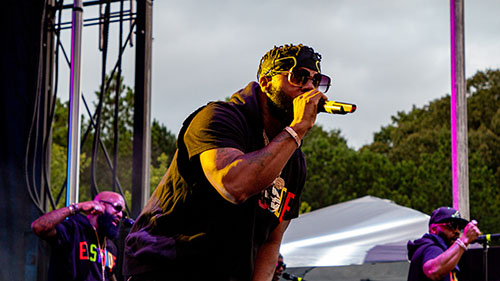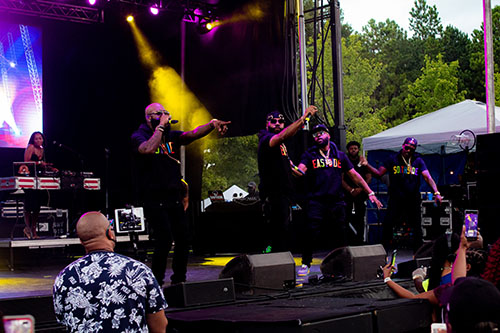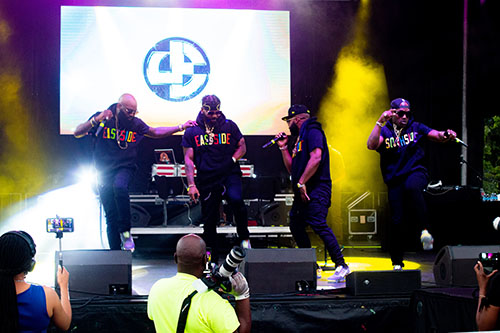 All images by Miracle S. & Colin Elliot