Reading is the fundamental skill that society often loves and hates. As an educator, you learn so much about the importance of reading and how it can impact our children. It is a joy to see the glow and wave of emotions literature brings to our future.
Nicke Haney, the founder of Brown Girls Read, created the program to provide not just an experience but another world for young girls to imagine outside of the reality that surrounds them. She works with fourth, fifth and sixth graders, but she is currently working to reach higher grade levels. Meeting with the founder was an enjoyable experience that felt pure and authentic. She spoke about things that I did not know, such as prisons built based on third-grade reading abilities; this information blew me away. Also, learning how important it is for our children to connect with what they read by seeing themselves in characters and illustrations makes a difference in their ability to comprehend and understand the information.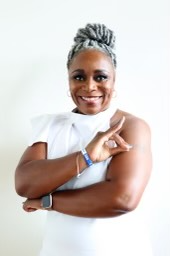 Pulling up the report card for your state provides a great wealth of knowledge that helps each community understand what our children are learning and if they understand the information. Seeing this program available to the children is priceless and provides an opportunity for others to get involved. Mrs. Haney is currently looking for those who would like to volunteer, donate or if you would like to drop by and check out what she does (Covid may have changed some things), reach out to her at www.browngirlsread.org. Donations are accepted on her site as well. She also has a podcast for those it may interest. I can't wait to see how much she grows and how great these young ladies will do. 
Photos courtesy of James T. McCall