Young and sought-after actor, Elijah Boothe allowed us to fall in love with him when he starred in Netflix's hit series, Luke Cage and now he's giving us more of a reason to love him in his latest projects. We caught up with Boothe to find out what he's currently working on, an upcoming EP, and much more!
Tell us about your role in the upcoming film, Pink Opaque.
In Pink Opaque, I play Travis Wolfe, who is an aspiring filmmaker. He moves to Los Angeles to pursue his dream. Throughout this, he is faced with many obstacles and hardships but essentially, it's an inspiring, moving story. It's about someone who is passionate about doing what they love and they're willing to sacrifice whatever it takes to get that.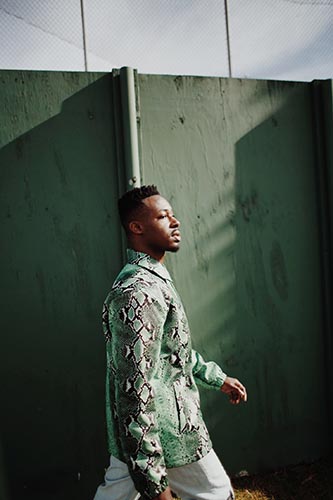 How would you describe your experience filming this project?
It was amazing. This was my first time starring in a film and producing a film at the same time. It was amazing but also different yet beautiful. It was a blast to work with Derrick Perry and Dave Ragsdale. They gave me such creative freedom to hone and be who I wanted Travis to be. They gave me creative control to make whatever choices I wanted and so to work on a set that was that free and creatives that were willing to give you a voice was amazing. It's not like that on every set.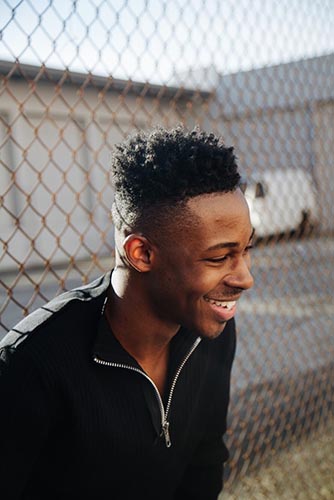 What is it like being a young successful actor of color in Hollywood?
It's empowering. I think its empowering because although there are obstacles and we are waiting for the rest of Hollywood to catch up and include diversity. It's empowering that we can still create body of work that says something and has a purpose. It's important to create projects that make people feel something and at the end of the day, that's all that I care about. Being an actor of color, defying the odds, and pushing past those obstacles is truly empowering.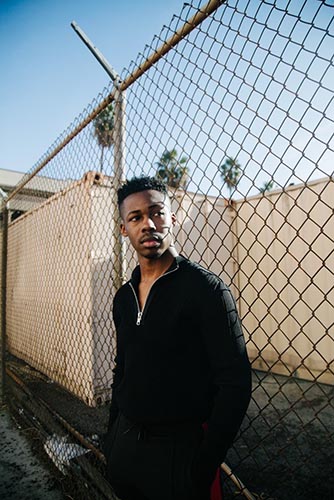 Are there any upcoming projects you could give us insight into?
I'm working on my EP that is executive produced my Knxwledge who won a Grammy two years ago. That should be out by the end of the year.
For more on Elijah Boothe, follow him on Instagram.
All images by Nico Marks