He's back like he never left! R&B music sensation, Emanny has made his return to music and we couldn't be more excited. Just recently, he released a brand new single, "In Too Deep," and naturally, we wanted to get all the details! Emanny, who is currently working on his forthcoming project titled, "3" sat down to give us all the details on his return to music, his new single, and much more!
Tell us about your new single, "In Too Deep."
It's a song produced by my long-time collaborator and best friend Karon Graham. He sent me the track a few months ago and it spoke to where my mind and heart was at in that moment. The whole vibe and mood of it is very reminiscent of records I've done in the beginning of my career and what better way to start releasing music again then going back to where it all started.
What can we expect from your forthcoming project, "3?" 
You can expect nothing but R&B music to its core. Nothing alternative. Nothing Hip Hop infused. Just really strong R&B records. I hear people say all the time "Where is real R&B?" & "Why don't singers make real R&B songs anymore?" This project will have that!

How does it feel to be back in the music game after a long hiatus?
It's feels great but also very scary. It's been 3 years and a lot has changed and continues to change within music especially in the genre of R&B. It literally feels like learning to be an artist again. I'm embracing it and going to enjoy every moment of this.

What are you looking to accomplish in 2021?
My only expectation is to continue to get better. A better singer, writer, producer and just a better overall talent. Everything else that comes with that is just a blessing. I want to take this year to release as much music as possible while still keeping it quality.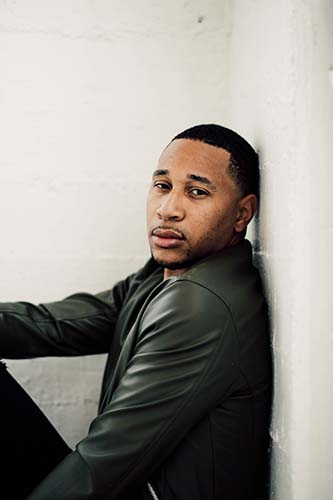 For more on Emanny, follow him on Facebook, Instagram, & Twitter.
Click here to tune into Emanny's "In Too Deep."
For more on the new single, click here.
All images by Brianna Alysse