It's the first of the month and not just any month. It's the month of love. February is celebrated as the month to show love and give love. From Black History Month to Valentine's Day, it's a joyous occasion from the 1st to the 28th.  Why not celebrate by showing yourself some hair love? Lexi P is a teenage beauty boss who is specifically launching her new hair extensions for Black History Month.  
Lexi P of Curlanistas has been seen on Black Girls Rock and her products are also available in 88 Sally Beauty Stores.  She is now launching a new ponytail line of natural hair textures.  Her new featured hair options are a part of her growing Curlanistas brand.  The new natural hair ponytail extensions are designed to match the natural texture of each consumer.  "We want everyone to embrace their texture," says CEO, Lexi P of the new ponytails.  All hair textures are beautiful in their own way.  Each hair texture is specifically unique to each person. Curlanistas wants to help others embrace their hair during Black History Month and each day beyond.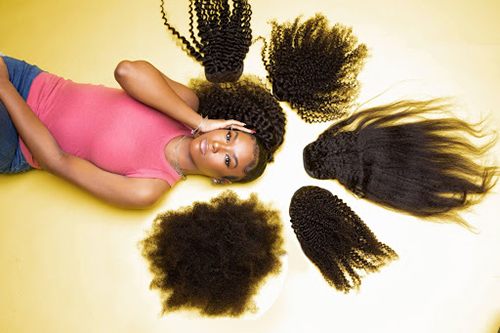 "Never have a bad hair day for school or work again," says Lexi P.  In 60 seconds you can have a new natural hairstyle with the ease of adding in a textured drawstring ponytail.  Curlanistas is offering four natural hair textures in their new ponytail extensions.  Users can match their natural texture to the style offerings of: Kinky Curly (4B-4C); Afro Curl (4C); Curly Curl (3B-3C); and Kinky Blow Out.  Natural textures are a part of one's beauty identity that needs to be celebrated worldwide.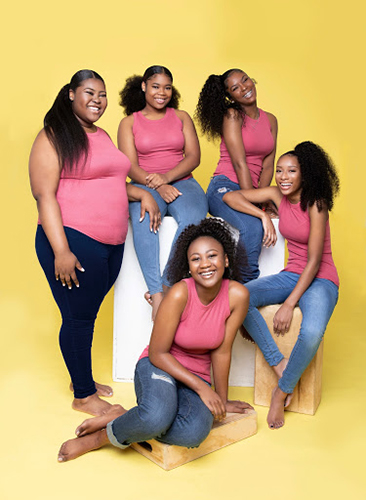 Loving your hair texture is critical for all.  Historically, it has been an uphill battle with embracing natural hair in television, movies and more.  More people are starting to walk in their natural beauty.  Having textured ponytails are an important protective style to help others maintain their natural beauty and grace.  Embrace your texture this month and everyday with Curlanistas here.  You can also contact the brand here.  Be sure to follow Curlanistas online to stay up to date with their growing product line, events and more for all to enjoy.
Write, C. Scott, is a mompreneur, blogger, editor, ghostwriter and more.  Share your comments on this feature below.  Follow C. Scott on Instagram as @curls_coils and also @mysweettealife.