In the bustling heart of New Iberia, Louisiana, a force to be reckoned with emerges: Twyla Doucet, the embodiment of resilience and determination. From navigating the challenging terrain of her early years to embracing her innate entrepreneurial spirit, Twyla's journey is extraordinary. With unwavering dedication and a passion for breaking generational curses, she carved her unique path in beauty and finance. As the proud owner of Doucet Tax Group and Allthingstwyla, Twyla specializes in intricate business tax returns and fosters lasting relationships with her clients, ensuring compliance and financial optimization. Her story is a testament to the power of perseverance and faith, inspiring others to dream big, work hard, and make a positive impact. Twyla Doucet: a beacon of hope, a trailblazer, and a true entrepreneur.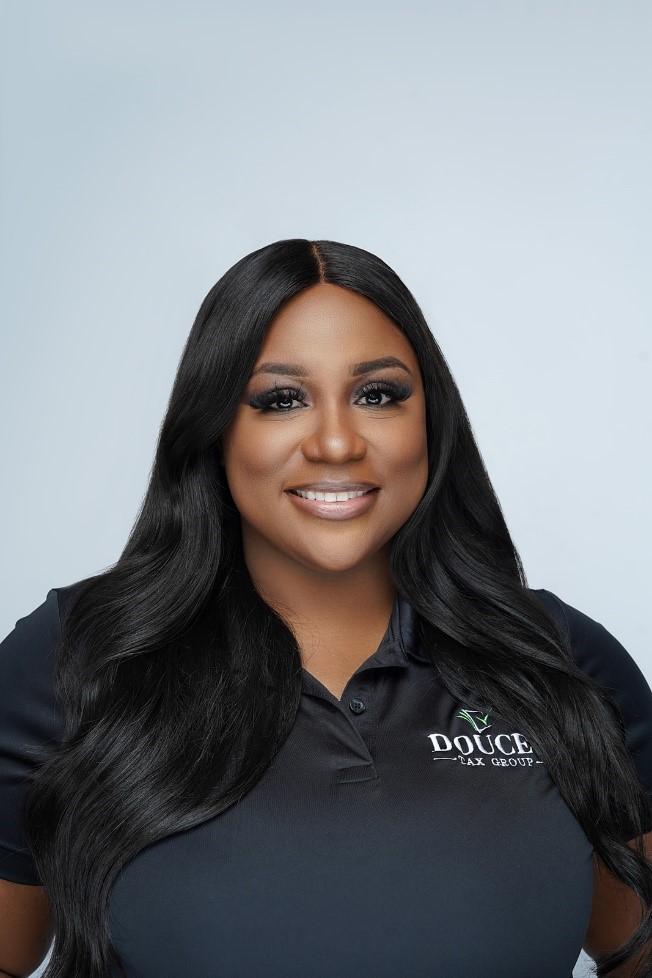 It's an honor to speak with you today. Why don't you give us some details about you and your story? How did you get to where you are today?
Hello, I am Twyla Doucet, a Serial Entrepreneur from the streets of New Iberia, Louisiana. I am a mother of two beautiful kids who are my motivation and my world. The idea of breaking generational curses and birthing something new within my bloodline has fueled my determination for success and financial freedom, although being called to do this monumental task is nowhere easy. I am a natural born Entrepreneur, I didn't choose it, it chose me. In my early years, I dealt with the uncertainty of entrepreneurship which led to focusing on the traditional career route. With two degrees adorning my illustrious journey, I chose to chart my own course, plunging into the world of entrepreneurship with unparalleled determination.
I decided to shatter the norms and expectations, proving that success is not confined within the narrow walls of conventional career trajectories. After a couple of years doing hair as a hairstylist, I had the urge to venture into a different skill set. I started doing Tax Preparation and I loved it. I'm good with people which amplified my success in both. Fast forward to today, I have my own Tax Business dedicated to servicing my community. This will be my 5th vear in the Tax Industry (Doucet Tax Group dba Doucet Financial Group) and my 11th year in the Beauty Industry as a hairstylist (Allthingstwyla). My story is still being written, my best is yet to come, but when it's all said and done, I want to be a vessel for my family and the girls that look like me. 
I'm sure your success has not come easily. What challenges have you had to overcome along the way?
Throughout my journey I faced many challenges, personally and business wise. For starters, my life has always been a challenge as I had to navigate through challenging childhood circumstances, including financial constraints and societal stereotypes. Balancing the responsibilities of motherhood, academic pursuits, and entrepreneurship required immense dedication and relentless perseverance. Honestly, Sometimes I feel like nothing comes easy for me, I always have had to work a little harder and wait a little longer but my God tells me that to whom much is given much is required. Overcoming self-doubt, lack of confidence, and societal expectations, I decided to change my mindset on life and what I can accomplish in this world. I sought out like minded relationships like my mentor, Shatonya Thomas, who encourages me to walk in my purpose and live up to my full potential while introducing me to opportunities and resources to build a strong foundation for my future and my children's'. My journey reflects the power of resilience and the transformative impact of determination in the face of adversity.
Let's talk about the work you do. What do you specialize in and why should someone work with you over the competition?
I own a financial firm that prepares individual and business tax returns. We are also an independent life insurance Brokerage. I specialize in handling intricate business tax returns, ensuring that companies remain compliant while maximizing their tax benefits. Clients choose to work with me due to my extensive knowledge of tax laws and my commitment to providing tailored solutions that help businesses reduce their tax burdens and optimize their financial strategies. A wise person once told me "The more education you have, the more you are ahead of the competition". In addition, my dedication to providing personalized solutions tailored to each client's unique circumstances fosters a sense of trust and reliability, making me their go-to choose for expert tax preparation services.
What's your best piece of advice for readers who desire to find success in their life?
My best advice would be to always keep God first, work hard, remain focus on your goals, stay persistent in the face of challenges, and remain open to learning and adapting. Cultivating a resilient mindset and surrounding yourself with supportive, positive, and like-minded individuals can also be instrumental in achieving success. The road to success will not be easy, but keep fighting for your dreams.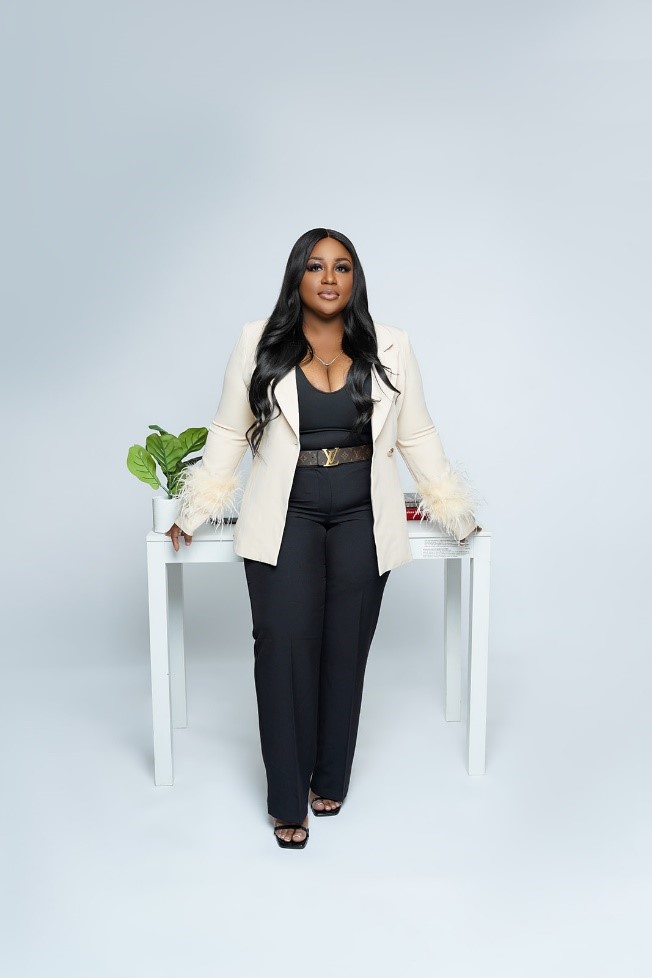 Speaking of success, what does the word mean to you?
Success to me signifies fulfilling long and short-term goals you set for yourself. It's the strive to work hard and achieve anything you put on your mind while making a positive impact on the people around you. 
What's next for you?
I plan to add additional services such as bookkeeping and tax planning to my company. I eventually would like to become an IRS Enrolled Agent. In addition, Real Estate, that's my next business. My goal is to invest in real estate as an investor.
Finally, how can people connect with you to learn more?
Website – Doucetfinancial.com

 

Facebook – DoucetFinancialgroup
Instagram: DoucetFinancial

 
Photo Credits: Courtesy of Twyla Doucet