Disney fans, our prayers have been answered.
Disney and the affordable makeup brand, essence have teamed up for an exciting makeup collection inspired by our favorite Disney princesses.
The official launch of this collection will take place on April 1st, 2021 and I couldn't be more excited.
Of course, we're here to share all the details on the products with you so that when launch date hits, you and your wallet are ready.
The collection includes limited-edition Disney princess-inspired eyeshadow palettes and Lash Princess Mascaras.
There are three eyeshadow palettes highlighting princesses, Ariel, Snow White, and Aurora. There are 14 shades that are vegan, paraben-free, oil-free, and they come in matte and shimmering colors. Ariel is a gold and rose-toned shadow palette while Snow White's includes cool blues and neutral toned shadows. Finally, Aurora's palette features pink, purple, and earth-toned shadows.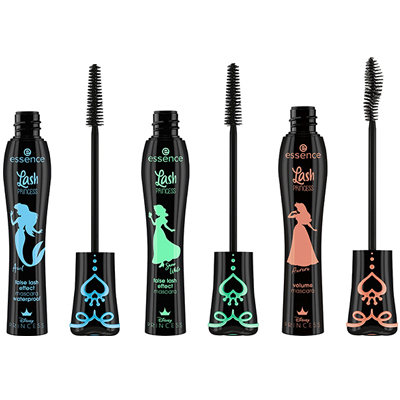 The Disney Lash Princess is a mascara trip that too are vegan. They are lash-boosting and provide volume and length.
The best part is that all of these goodies retail under $15!
For more information, click here!