We are entering the season of what has been deemed by some as the "Love Month." What if I told you that February is also ​Teen Dating Violence Awareness Month​? As much as I hate to be a "Debbie Downer," it is certainly a topic that is happening all too often and can't be turned a blind eye to. As a survivor of teen dating violence and intimate partner violence as an adult, it's imperative that I not only shed light on what dating violence is but how to prevent it. Emotional abuse is one of the most common forms of abuse my mentees share that they have experienced. What is emotional abuse? It is rooted in power and control. Emotional abuse is a way to control another person using emotions to criticize or otherwise manipulate them. It tears away at a person's self-esteem and makes one question their own perceptions and reality. They begin to believe what the abusive individual tells them is true about themselves. This is the form of abuse that I will focus on because of its significant impact on self-esteem and mental health.
We live in a very reactive society, but proactivity is definitely something that would teach us all how to not only be more loving to others, but to ourselves as well. Hence this piece. Think back to your first crush. Yes I want you to go back a bit. Reflecting is a great way to make positive change going forward. If you're anything like me, I went to great lengths to prove my beauty and overall worth even as young as age 10. What was lacking that caused us not to see our own self-worth? For many it could be a variety of things. For me, it was a ​crooked smile​ and the longing to be accepted by others. It wasn't until finding myself in several abusive relationships and in attempting to put together the pieces that I realized that if I did not truly love me then no one else could either. I want to spare you having to go through abusive relationships to realize this. You are valuable as you were created. Your smile, quirkiness, uniqueness, none of it makes you any less than your peers. Whether you are that 10 year old, 20 year old or 40 year old reading this, today I want to teach you the power of establishing self-worth in your own life.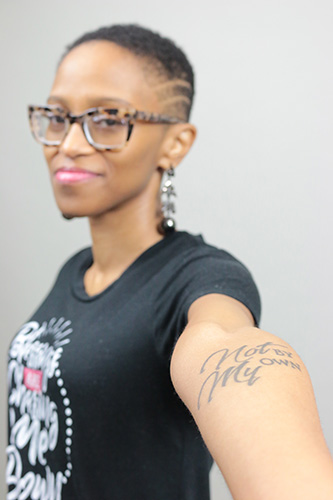 Self-Acceptance Through Affirmation​ is the first strategy I want to share with you. Practice by affirming this now: "I am unique and special and there's absolutely nothing wrong with how God created me." Write it down. Put it somewhere you can see often. Say it aloud. Practice these affirmations daily while looking in the mirror. Then journal your experience afterwards. Whatever you reference as your higher power, please know that nothing about how you were created is a mistake! Another great one is "I love and accept myself just as I am."
Knowing That You Are Enough ​- who told you that you were not good enough? Was it someone you dated? Was it a parent? Was it YOU? Whoever or whatever made you feel inadequate matters less than what you ​believe​, think, and feel about yourself. I encourage you in this season of love to love on you! Pull out your favorite pen and journal or any blank piece of paper and write yourself a love letter. I know, I know. It may seem a bit awkward at first, but once you are able to reflect on what you love most about yourself, you will be thankful that you wrote it! There is power in written words. Even if you have a wonderful partner or significant other, give it a try.
The Moment of Truth​ – be honest with yourself about where you are. We are all doing our best and if you feel like you aren't then at this moment you can decide to start today. Sit with yourself and quiet your mind. Eliminate the distractions if only for fifteen minutes to simply be. As I shared earlier, reflecting is a great tool of self-discovery and making positive change. In the same way, so is the practice of being present. Ask yourself: "What do I base my worth upon?" "Do I feel worthy of good things?" "If nothing changed about my current circumstances, would I be satisfied?" Pause here for a moment and sit with your answers. Then plan to start by doing something small that will lead you to a place of self-acceptance. Whether that be through affirmations, writing yourself a love letter, starting therapy, participating in a workshop, reading a good book, choose today to begin. If you are someone who is in an abusive relationship reading this please know that help is available. You can contact the National Domestic Violence Hotline at 800-799-SAFE to develop a safety plan. To aid you in this process, I have linked several resources that will take you further on your journey towards establishing self-worth. It's never too late or too early to begin.
This feature was submitted by Whit Devereaux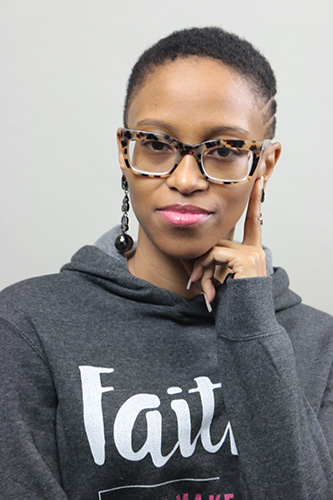 Who is Whit Devereaux? ​Whit Devereaux​ is an Award Winning and Bestselling Author of "Not By My Own," "Unraveling the Layers: Memoirs of a Wounded Soul," "There's a Jewel in You, Volume 2" and "The Girl With The Crooked Smile." She is a Domestic Violence Survivor Advocate, Mentor, and Motivational Speaker. She is also the Founder and Executive Director of the 501 (c)(3) nonprofit organization​ ​Not By My Own Community​; helping survivors of domestic violence to rebuild their lives by giving them a safe place to experience a life of wholeness through Jesus Christ.
Whit holds an Associate of Applied Science Degree in Paralegal Studies and a Bachelor of Arts degree in Applied Behavioral Sciences where she studied human behavior and has over a decade of experience working in social services settings. Through her company, Whit Devereaux Enterprises, she assists Entrepreneurs with obtaining sponsorships and gaining the attention of their target audience through media exposure and local partnerships. Whit has been featured on the cover story of the Chicago Defender, AC Green Show, Warriors Talk Radio on Urban Broadcast Media, The Kendall Moore Show on WVON, and is an active member of the Chicago Police Department District 006 Domestic Violence Subcommittee.
As the mother of two, one of which she had as a teen mom, she enjoys taking family vacations, spending quality time with her daughters and showing them that with hard work, faith, and determination – nothing is impossible. Connect with her via email at info@whitdevereaux.com or via the contact form on whitdevereaux.com.
All images by Billy Montgomery Photography