Cosmoprof made it's return to Las Vegas, Nevada and I have never been so excited to attend a beauty exhibit! The weather was hot but so were all of the amazing brands showcased at this year's three-day event.
The expo took place at Mandalay Bay Convention Center and included so many exhibitors. I won't lie to you. First entering the event, I was a bit overwhelmed. With so many exhibitors, I thought to myself, there's no way I'll be able to speak with everyone. But for everyone I did, I am so thankful for. Everyone at the event was just excited as I was and I was even more excited to learn about the many brands, their start and their best-selling items.
It was truly a great opportunity for the entire industry to get together, make connections, and share the inspiration behind creating their brands.
Here are five brands that stuck out to me on my second day at Cosmoprof!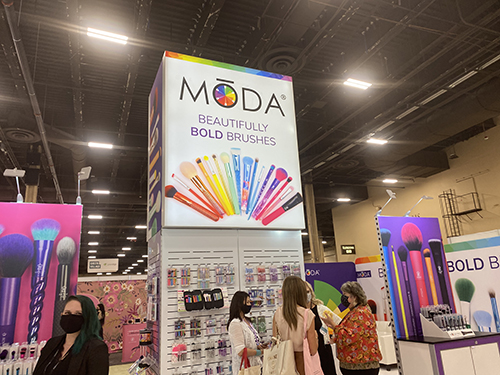 MŌDA Makeup Brushes was the first exhibitor I stopped to speak with, because um… look at the photo above. Their station was so eye-catching, I just had to! Their fun, bright brushes are not only so soft but they are vegan and you can tell they are high in quality. They are durable and made with alumium ferrules for longevity, which I can respect. In addition, their stunning handles are water-resistant which also plays a role in the longevity of these brushes.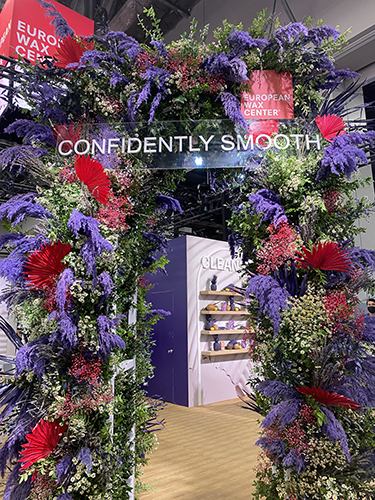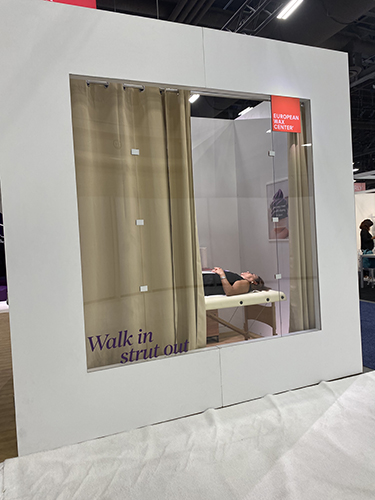 You guys, the set up of this station was seriously unreal. I think it gravitated so many people towards it just for that reason. But of course, besides the fact Euorpean Wax Center really doesn't need an explaination. They are so popular in the beauty space and really for all the right reasons. They began as a family-owned business, always putting their values in action while giving people an unforgettable waxing experience. They even had a booth were they were scheduling 15-minute wax sessions. Seriously, I was in awe.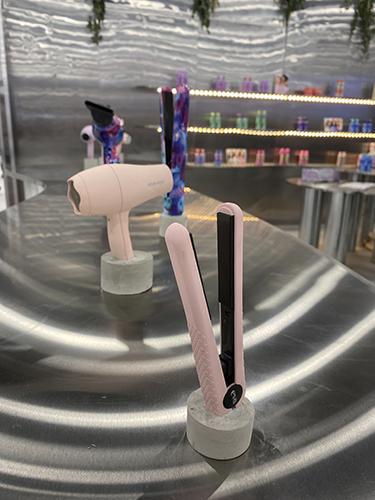 I was so drawn to Eva NYC – because again, their set up was so eye-catching. Not only that but I thought it was super neat how they had each of their hot tools laid out for attendees. They also make cruelty-free, vegan, and non-GMO products. That's not all, they are free from parabens, phthalates, and made from 100% recyclable.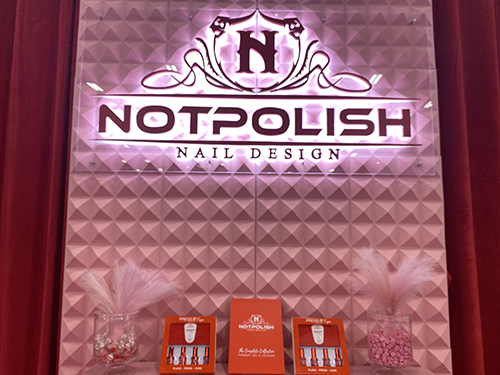 If you've read my beauty posts, then you know I am a sucker for all things nail. Whether it be polish, tools, you name it. I was suckered into Not Polish Nail Design when, you guessed it… I saw their set up. I always love finding nail brands, and this one was no different. I found it neat that their products are arranged by season collection. There are 300 colors to choose from, which I love because no color is the same!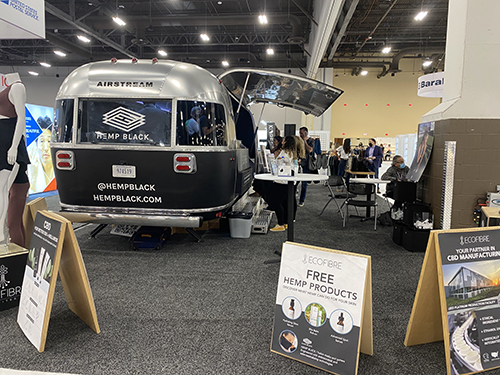 Okay, how could anyone walk past this station and not stop?! I loved getting to know more about Hemp Black – especailly when they told me that their products are all about comfort and style – my two favorite things. Through research and standard industry testing, it's clear to see how dedicated their team members are at providing the best of the best to their consumers.
For more on Cosmoprof, click here.