On February 11, 2020, The leading emerging designer runway show established to provide a platform for designers came back in full force during New York Fashion Week.  Emerge! Fashion Show collaborated with London-based organization Wearable Art Collective which curated a collective of dynamic designers from Africa who made their regal debut of their designs in the United States.
EMERGE! A Fashion Runway Show is a catalyst for providing a platform and a strong backdrop for emerging designers. This season, Emerge! and the Wearable Art Collective joined forces and showcased some of the best emerging designers from Africa.  The Wearable Art Collective's mission is to promote, strengthen, empower African designers & artisans.  It strives to serve as good global citizens and provide a foundation to African designers, empowering them, giving exposure and resources.
"I am truly delighted that the Wearable Art Collective designers were highlighted during the Emerge! Fashion show," says Lola Owolabi, curator for Wearable Art Collective.  "The designers worked very hard on their collections and we are asking for major support of them."
Each season, EMERGE! presents the coveted 'Fashion Innovator Award'.  An honor to those who have received the award in the past recognizing them for their worldwide fashion influence on others. Past honorees have included: Audrey Smaltz, President of the Ground Crew (presented to her by Harriette Cole); Constance C.R. White, Editor in Chief of Essence Magazine (presented to her by Tracy Reese); Andre' Leon Talley, contributing editor of Vogue (presented to him by Diane Von Furstenberg), Fashion Icon Mikki Taylor (presented to her by Style Expert Philip Bloch) and legendary model Patricia Cleveland (presented to her by legendary fashion designer, Stephen Burrows).
This season the Fashion Innovator award honoree was Fern Mallis, hailed as the award-winning creator of New York Fashion week.  The Award was presented to her by designer Bibu Mohapatra.
The designers who showcased during Emerge! Fashion show were:
VanVorsh (Bespoke Women's Wear); Jesu Segun (Hand crafted Luxury shoes); Clarence Clottey (Men's Wear); Muggs Jewellery (Men & Women jewelry);  Senyo Foli (Men's Wear); Yetroselane Couture (Women's Wear); Nyonuvi (Women's Wear); Wearable Art Collective (Women's accessories) – special guest designer: Catou Designs (Men & Women's Wear) – the contact information for the full list of designers can be found on the official Emerge! website.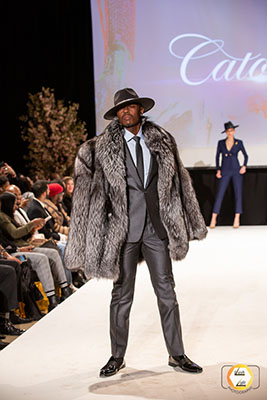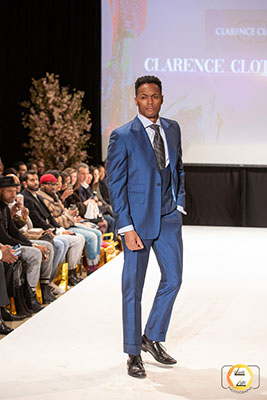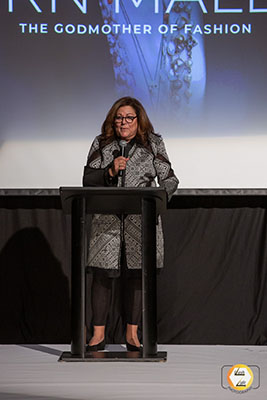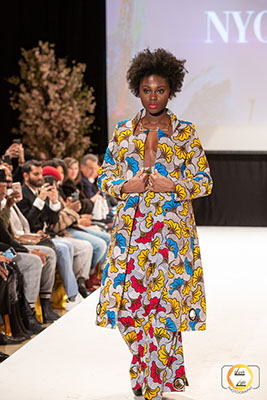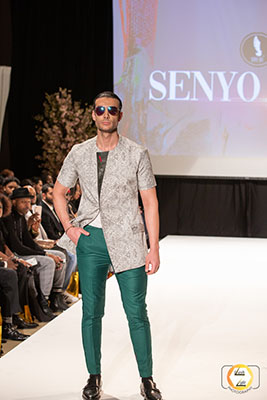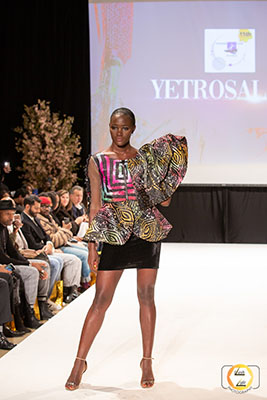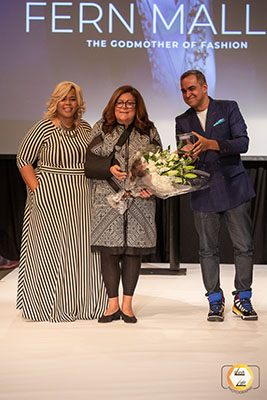 EMERGE! is sponsored by the following: Hair designs provided by Bennett Career Institute, Makeup provided by Lamik Cosmetics, Makari De Suisse, ORS Haircare, Missy Hair Boutique, Papi Wines and Backstage & Production Directors – Aaron Handy and Iran 'Bang' Paylor of Models, Inc.
ABOUT EMERGE!
EMERGE! A Fashion Runway Show which was created and produced by Dionne Williams of D. Williams Public Relations Group has become one of the top emerging designer platforms during New York Fashion week and has been consistent in providing a national outlet for emerging designers to showcase their work. Hundreds of designer submissions are reviewed by an elite designer committee, which selects some of the top designers from around the world.
Content and images provided by D. Williams Public Relations & Event Management Group | All images by Flashlyfe Photography