Wow! The sisterhood was really in the air during the second annual Hair I Am Empowerment Brunch by celebrity hairstylist and entrepreneur, Cherie Amor. The panelist included Evan Nicole, Mimi J, Makeup by Barbee, and our cover girl Ming Lee. This was actually my first time attending an event of the sorts so this was definitely an experience to remember.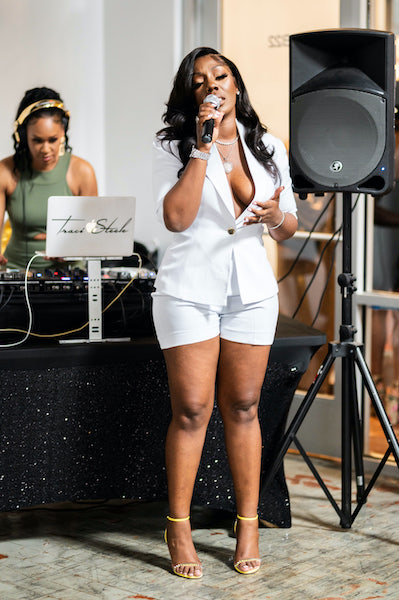 The brunch was held at the beautiful Bailey Room in Atlanta. I must say the decor was top-notch with tiffany blue accents. DJ Traci Steele was on the ones and twos, providing us with everything from old school R&B to Single Ladies by Beyoncé.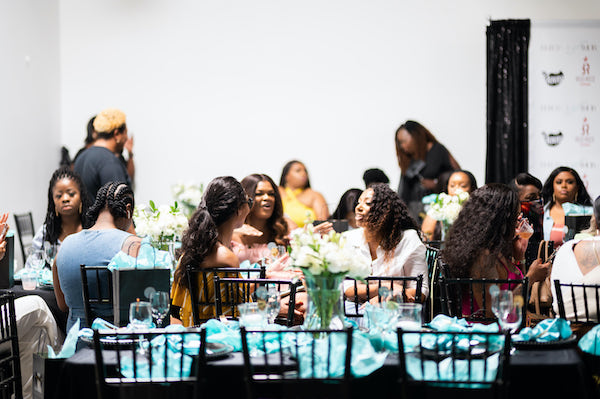 The cocktails provided by Moskato Life were refreshing and they had an array of flavors to choose from. The mouthwatering brunch was provided by Red Rice Catering, and might I add no guests had to lift a finger. Everything was served by the amazing staff.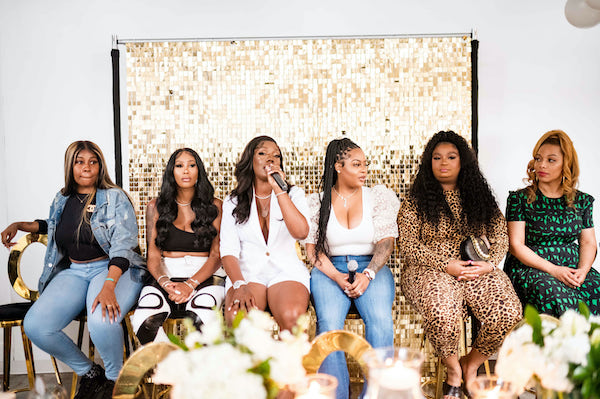 Now for the panel discussion, I was really blown away. As I said I didn't know what to expect. But Cherie kept it very real while maintaining a certain element of professionalism…that makes you really absorb and respect what she says. Everything from how to sell products, to friendships in business and the legalities of business was discussed. Here is the thing, you absolutely didn't have to be in the hair industry to take something from the discussion! The tough lessons these ladies experienced and the advice they were giving, applies to entrepreneurship as a whole. There was a lot of open dialogue. Guests were able to stand up and ask questions that many of us were eager to know. Encouraging words were being thrown from all sides of the room. I truly felt "empowered"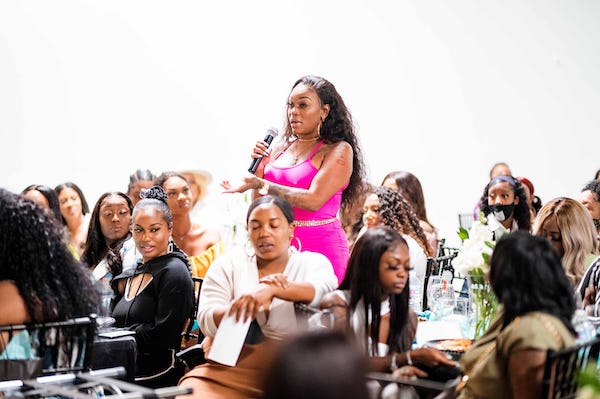 It was an amazing event. I learned a lot, networked, and had a great time. I would suggest this brunch to anyone especially if you are in the beauty industry, and looking to take your brand further.
Photo Credit: Lloyd Mackayi
Video by OJ Moore
For more on Cheri Armor: