Brooklyn made, Atlanta paid, multifaceted serial entrepreneur and radio personality; Shay McCray is a true force to be reckoned with. Her vivacious personality, and ability to hold her own are just a few things that people see when they interact with Shay! She took time out of her busy schedule to give our Sheen readers a little insight on her journey as she holds down many hats. Check out her exclusive interview below.
Give three adjectives to describe the one & only Shay McCray?
Very ambitious, positive and trustworthy. Here's a bonus one for you… very sensitive, (laughs)!
Where are you from?
I'm originally from Brooklyn, NY moved to Atlanta, GA by way of Hartford, CT.
You've been in the radio industry, fashion and acting for a year now and have remained humble, relevant, fresh, and successful. What do you think has helped in your longevity?
I'm not going to lie its hard, I want to quit every other month, (laughs). But what has helped me with my longevity in this business is my kids and the ones I inspire. I get a message every day from someone telling me how I motivate them to follow their dreams and how they are so proud of me. Also, I'm not where I want to be yet so wanting to reach my goals keeps me working.
With the nanny hats that you wear, you've also been the only female radio personality with Fubu Radio holding your position. What's your advice for other women to take up space?
My advice would be evaluate your space, prioritize, organize and execute. "Giving up" and "Can't" is not an option. And that's why I believe we can manifest our own world with the determination, persistence and God on your side…. "YOU GOT IT, SIS"
How did you get your start in radio?
Someone told me I should do radio, they asked me to do a show with them but I declined. I felt like I was made for TV, I wanted to be seen. So then 6 months later I was offered a spot on 106 Live Radio.com every Wednesday from 6-8pm.
You also are an actress…Tell our readers about your new movie?
I'm working on a few projects right now; one I can speak about is "Atlanta Vice" in which I will be starring. Please check out my IMDB for more details.
If you had to choose your dream role what would it be?
I would love to recreate and star in Catwoman (laughs). I love me a good catsuit.
What's next for Shay McCray?
I just landed a new role in a featured film, relaunch of "Le Shay Boutique" which is now available inside of "Beauty WithIn" located inside of Mall of Georgia. You can also purchase online via Le' Shay Boutique Also, I'm in the process of opening a Drug Testing facility.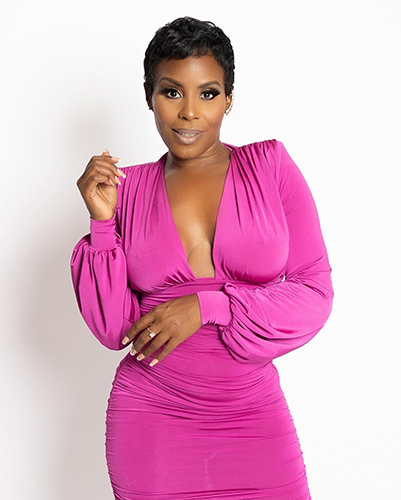 What is your favorite quote that you live by?
"Speak it, believe it, and let it manifest"
How can the Sheen readers keep in contact with you?
On Facebook, Instagram, and my website.
CREDITS
All images by Bryan McDaniels
Hair by Aaron Tracy