A woman with the soul of a gypsy, endless creativity, and a fierce streak of independence, Jami Zeigler loves the magic of creating her own happiness and building a lasting legacy. Getting her start in public relations, Jami aspired to be like Shanti Das but, as she entered the music industry, she discovered her passion for artistic development. This led her to Atlanta, Georgia where she operates the Hause of Glam public relations firm. Now known as an expert in branding and marketing for clients like The Real Housewives of Atlanta, join us for this Sheen Magazine exclusive with the talented Jami Zeigler! 
Tell us more about the Hause of Glam.
Everything that happens at Hause of Glam (HOG) comes from a branding and marketing perspective. HOG does not offer a la carte services because I don't feel like one photoshoot or one event does justice to you, your brand, or your timeline. For example, when Kandi Burruss or Cynthia Bailey film a season of Real Housewives of Atlanta, HOG offers image consulting and brand marketing, i.e. the main look of the season as well as branding content. The main look helps lock in the main flow of what audiences can expect from them throughout the season.
Sexy and sophisticated, I always leave a little sparkle and have signature things that I do to leave hints that I was there. That's especially true in how I capture content. There's always a message in my videos. For years, I worked with sponsors and held events for the ladies, but those responsibilities have shifted over the years. I now focus on image branding and brand marketing, which I feel is key. I love directing creative photography shoots for my clients and working with other teams to get the job done. My focus is to lead your brand in the right direction.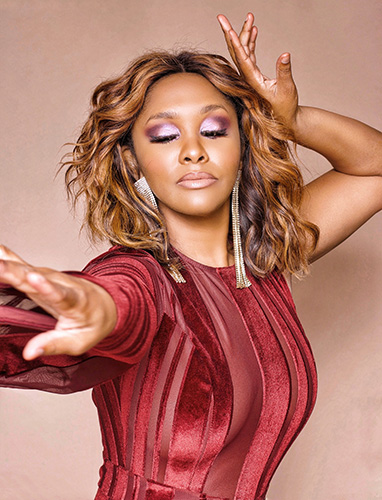 What are the key elements to building a brand?
Be confident in what you do and in your brand. Build a team and a plan that are yours and not borrowed. Then, be consistent!
How do you see fashion?
I see fashion through the Iowa me who grew up in the 80s and 90s. I embraced all the styles—baggy, saggy, vintage, grunge, sporty, and sexy. I watched my mom walk the runway in metallics. I learned how to apply makeup for my recitals, and I wore my hair how I wanted in my community. I wore Fubu, Cross Colors, and patent leather two-piece outfits and was never questioned. My parents encouraged diversity and I embraced it because when you're able to do you, it allows you to view the world differently. The same is true for fashion. I believe that everything has been done before; we can simply make it better. When old styles return, it makes me happy because, for me, fashion is loud, bold, colorful, and dry. You can wear it as art, or it can wear you.
 How do you use your expertise to influence others in the fashion industry?  
I use what I learned from my mom and grandmother about fabrics and sewing. I have a unique eye for luxury and quality. It's hard when you live in a world full of labels but prefer to be trendy from head-to-toe. Things aren't made the same anymore because consumers don't care about quality. I try to find the hidden gems and use certain companies and designers for my fashion needs. I like to give my clients a combination of expensive and affordable looks that allow their audiences to better relate to them.
How has the pandemic impacted you?
I thought when I went on lockdown that I would be on vacation but that didn't happen. I haven't stopped working. Everyone wanted content since people were at home, so I've been editing nonstop. Fortunately, I leave the house more and more, but I'm still careful and try to stay in my own bubble.
 What's your greatest accomplishment?
Crossing over to work with television talent. There's something about watching an event on television come to life that you put together or helped put together. I helped gather sponsors for a 300-person party for Kandi Burruss' wedding. I coordinated four to five events, gatherings, looks, and sponsorships per season for Porsha Williams. I also worked with the E! Network and VH1.
What advice do you have for someone who wants to mirror your success?
Most people will tell you to build your network, but my advice is to wake up and learn something new every day. My success didn't occur overnight. I started sewing at the age of six. My parents were photographers and I edited my first video at the age of 8. I put these passions and hobbies to use and entered the public relations realm. Now, I wake up and learn something new every day whether it's how to use a lens, researching new trends, etc. Learn your craft, study the business, work well with others, and do you!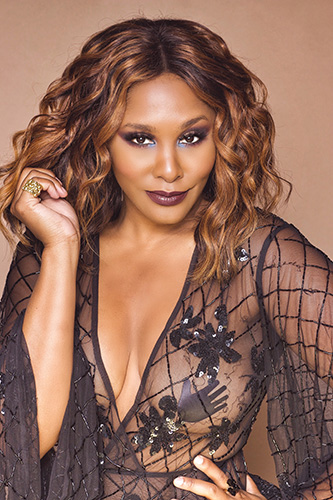 What sense of purpose do you draw from your culture and community?
I am always looking out for my community and tear up just thinking about how great we are. I love my people and always have from going to St. Paul AME to spending summers in Louisiana and Indiana. My grandma taught me how to unfold the truth behind my dreams, to help others and read people. Her mission was to help others and she passed that on to me. I use my talents to push others to greatness. If I can't help you personally, I'll find someone who can. I truly feel that I was sent here to be a dream catcher.
What's next for Hause of Glam?  
I started dipping into content for luxury resorts and had big plans to do even more in 2020 until COVID. Now, I'm easing my way back into that chapter of my life. 
How can we find you?
Instagram: @hauseofglam, Facebook: Hause of Glam, Snapchat: HauseofGlam, website, YouTube, and vlog channel.
All images by Demurred Marable