Raven Magwood has many titles – she's an author, motivational speaker, and filmmaker. At a young age, she made it her mission to inspire people around the world through with her talents. More recently, Magwood is currently producing her first feature film titled, Haunted Trail – set to release later this year. We wanted to catch up with her to discuss the creative experience during this time of the ongoing pandemic, her best-selling book, The 7 Practices of Prosperous Women, and much more!
Tell us about your first feature film as a producer.
I am currently producing a film called Haunted Trail, which will be released later this year. It's a horror-comedy being directed by Robin Givens and starring Desi Banks, Reggie Couz, Marquise C. Brown, Brook Sill, and more. Jock McKissic, my creative producing partner, is currently starring on the SHOWTIME hit TV show, Your Honor, with Bryan Cranston. When he initially read the script, he immediately asked, "How do we get this done?" Everyone has been very excited about the storyline and how it will come across on screen.
The movie is about a group of college kids who receive the surprise of their lives when they decide to go on a haunted trail.
I began writing the script when the world first shut down due to COVID-19. Within a few weeks, the script was done and a few months later, we were moving forward with production. I am beyond excited about bringing this film to life and having audiences around the world be genuinely entertained. So much hard work has gone into this project, and I know that it will pay off in the end.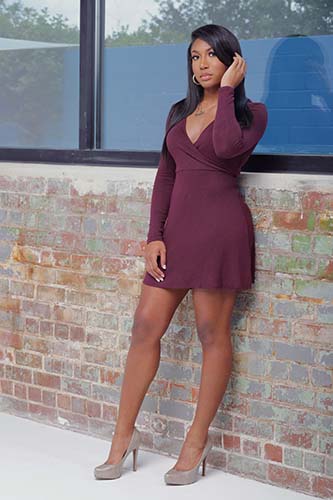 What inspired the creation of your best-selling book, The 7 Practices of Prosperous Women?
Before the pandemic, I had the opportunity to travel the world speaking to women of various backgrounds about their success journeys. More times than not, those women would ask me how I'm able to balance it all, and how I was able to achieve certain successes at such a young age. I reflected on my life, as well as the lives of other super successful women, and I noticed specific similarities in how big goals were accomplished. I decided to put these seven, key "success steps" in book format. Shortly after publication, I began receiving messages from women all over the world saying how the book has helped them better unlock their potential in life. It is a great feeling to know you are helping an individual become the best version of themselves that they can be. Then, to see The 7 Practices of Prosperous Women at the top of the Amazon bestsellers list?! It was truly an amazing feeling!
Key Accomplishments:
National Gymnastics Champion
Graduated from high school number one in her class at 16 with a 5.1 GPA
Graduated from Clemson University's honor's college at 19 with a 4.0 GPA
Published author of 5 books
Sought-After Motivational Speaker
Filmmaker
How has it been being a creative during this time of the global pandemic?
Being a creative during this pandemic has had its ups and downs. When the world first shut down, it gave me the opportunity to rest my body and clear my mind so that I could have the capacity to create more. I was able to get myself in the headspace to write my new movie Haunted Trail. I was also able to record episodes of my new podcast and start work on my audiobook, which is being recorded in my closet at home. In addition, I was able to enjoy TV shows and movies that I was too busy before to really sit down and enjoy. However, it's been hard not being able to go to schools and businesses to give speeches and presentations like I normally do. I miss the interaction with others in that way. I have been doing a lot of virtual events, but I do miss being able to be amongst people at in-person speeches. The pandemic has also put an additional strain on movie productions trying to keep everyone safe. While filming Haunted Trail, we were faced with dilemmas that we normally wouldn't be faced with, had it not been for COVID. Scenes had to be shot in certain ways in an effort to reduce the amount of time actors interacted with each other. Zones had to be established on set. Testing had to be done frequently. All of which increased the budget and caused additional stress on set. It has been an interesting time, but people are adapting and still making things work!
What can we expect to see from you in 2021?
Definitely look for the release of Haunted Trail later this year. I will also be releasing an audiobook version of my bestseller The 7 Practices of Prosperous Women, as well as unveiling episodes of my new podcast, where I give listeners various perspectives on how to live their best lives.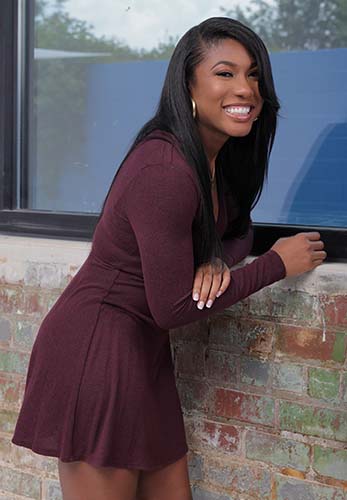 For more on Raven Magwood, click here.
Stay connected with her on Facebook and Instagram today.
All images by Corey Reese