"I am full of inspiration, ambition, and purpose. I grew up in Fort Myers, Florida, and in various other cities throughout the northeast. As a youth, I was never attracted to colorful or loud clothing. Instead, I loved garments that were sleek and unassuming. It wasn't until I was incarcerated at the age of 22 and served over 15 years in prison. I maximized my time in prison and earned a BS in Organization Management from Grace College along with several associate degrees and certifications. The young man behind those walls fought each day to become the man you see now—a man filled with purpose and unwavering ambition. My goal is to encourage, inspire, and motivate. "
Who is RickRhodes ?
I am a man who is more than a brand but a lifestyle. 
RickRhodes please tell us what inspires you about fashion ?  
The level of creativity that can be shown through fashion is astonishing. Fashion allows me to be expressive in so many ways, but it also gives me the opportunity to curtail my designs to every body type. Women have so many different body types and are often misrepresented in the industry. I want the women who wear my designs to feel beautiful regardless of their size and shape. This is why you'll see a broad spectrum of cultures, shapes, height, and sizes throughout my upcoming show. Fashion inspires me because it's a representation of being able to create with underrepresented models to truly reveal who we are in this country.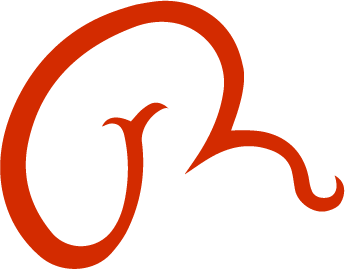 What keeps you motivated?
I'm motivated when I know that I'm creating a garment for someone who will feel beautiful wearing it. While most people spend their hard-earned money on clothing only to be disappointed, I strive for something entirely different. My goal is to satisfy the emotional state of individuals and reaffirm their confidence in their purchase. It sounds hilarious to say but it's true—out with the pinning of the side, the pulling of the other side, and in with exactly what the client wants.
What is the art of fashion?
The art of fashion isn't one-dimensional. It revolves around innovation and who you see and feel your client is and will become. Fashion, in my creative perspective, evolves around my interpretation, beliefs, and experiences. I want my customer to be with me for their entire lives from a high school kid wearing my logo label match t-shirts or a Polo button logo color match dress shirt to a professional entering the workforce, a student entering college, or an entrepreneur starting a business. I want my artistry to take that journey with them. Starting from a $20, $30, or $40 item and extending to a $3,000 or $5,000 custom-made dress or suit. This is artistry in its truest form and that includes the evolution of fashion throughout life's trials and successes.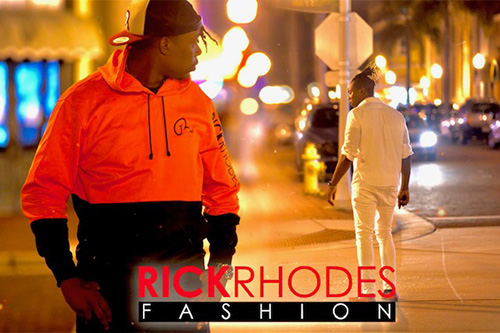 Tell us more about your upcoming launch in Fort Myers.
On Friday, November 19, 2021, I will unveil my artistry, passions, and vision with the launch of the women's high fashion line at the Sidney & Berne Davis Art Center in Fort Myers. The event is monumental because it's the first African American-owned company to singlehandedly debut at the center. The theme is Phoenix Rising: The Awakening of the Fire Within and is a testament to not only myself but everyone involved.
The evening will include red carpet walks, lights, a Hollywood spectacle, several performances, champagne, and hors d'ouevres. You'll enjoy the beautiful Star of Daughters of Legends & One Night in Miami Kimberly Brown on the runway. Other special guests include Congressman Byron Donalds and his Senior Advisor Larry Wilcoxson, Mayor Kevin Anderson, the City of Fort Myers branches, Joe and Benita North of The North Law Firm, Rich Castiano of the world-famous Cigar Lounge, Oron Harris of Cons to Dons, Janelle Harris of SheExist, Bullheaded PR and Artist Management, and many others. 
VIP and General Admission tickets are available on Eventbrite and my website.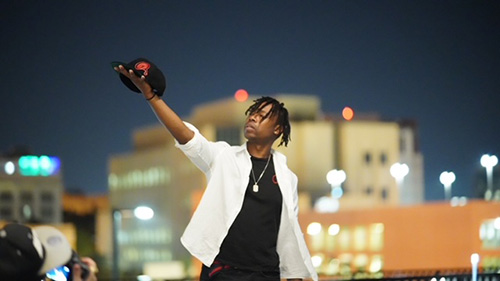 Do you have any final thoughts to share with us?
This testament of my artistry is a result of walking in my purpose and letting my gifts be a testament to others. Please keep me lifted in your thoughts, prayers, and meditations. This is a journey that isn't made on my own but is an ambitious push. I refuse to let my past be an anchor and choose to let it propel me toward greatness.
Join me to see how it all unfolds on November 19th and tune in as we release our YouTube documentary series, news, and interviews from the Phoenix models. Share your support on social media (Instagram and Facebook: rickrhodesfashion), purchase our exclusive designs and new arrivals at rickrhodesfashions.com, and learn more about modeling opportunities with the RickRhodes Talent Agency. 
I would like to thank my PR Eboni Hollaway  and my entire Production Team Jonathan Pareala (JP Creativo) & Maiquel Madraza(photographybymaiquel), and others. A Special thanks to each of the Models Involved, and numerous other staff, and Jozsef Kali with our web design.
To purchase tickets to the RickRhodes Fashion Show, click here.
All images provided by RickRhodes