North Texas fitness expert, Sonja Bowman is on a mission to help others not only live a healthy life physically, but also emotionally, mentally, and spiritually. With the creation of her health and fitness training programing, The Whole You Experience, Bowman has successfully promoted good mental and physical health to people all around the world. In our exclusive interview with Bowman, we discussed the virtual experience she has created, how she has stayed motivated through the pandemic, and more!
You created The Whole You Experience two years ago. What do you believe is the greatest lesson you've learned along your journey?
I would say the greatest thing that I've learned along the way is just how to be a better leader and understanding how to lead others well. There are so many different people. My clients come from all different walks of life. My job is to connect with them and help design a program for them that will meet their needs to help them ultimately reach their goals.
How has this health and fitness training program helped you and people positively?
I enjoy helping people. It's fulfilling to see people win. I love seeing it and I love witnessing people become the best versions of themselves. I love helping them reach their maximum potential. I was born to help encourage, inspire, and serve others. When they first start with me and they can't do push-ups or burpees, after literally a few weeks with me [no more than a month], I see them doing actual push-ups [not the modified one]. They always end up doing more than they thought they could. I see them light up and in turn, it makes me light up. Its fulfilling to know that I can help serve others.
I love seeing their confidence increase, their fitness levels increase, and overall seeing them being happy. Anytime we do anything well, we feel good about it. It's a self-esteem booster. You feel stronger, more confident. I think the positive part of it is the sense of accomplishment, whether big or small. I know it helps boost them in a positive way. You see it, you hear it. I motivate and encourage them not just with fitness but life in general.
How has people's health improved through The Whole You Experience?
One of my clients was taking medication for health conditions. After working out with me for just a short period of time, the next time she went to the doctor, the doctor removed one of medications and reduced the dosage in another one.The doctor contributed this to her working out, getting into shape, and becoming a healthier person. Her blood pressure went down and her cholesterol level normalized. Her health was improved tremendously in the right direction because of her working out with The Whole You Experience.
Tell Us About the Virtual 5K.
I started the Virtual 5K in 2018. I do it every first Friday of the month. I literally invite people from all over the world to join me. While I did create the Virtual 5K in 2018, I invited even more people to do it once the pandemic hit. In the month of June, I did a 5K everyday just as a challenge to myself. It was very rewarding. I'm not saying everyone should do a 5K every day. Whether you're doing a 5K or just one mile, that movement is very helpful. Many people are concerned about the Quarantine 15, where people are gaining weight during this time because they're mainly sedentary. Most people aren't mobile; they're sitting on calls or at their desk. They're not getting out, walking to their offices, going to brunches, etc. The extra activity that we used to have, we no longer have it. The Quarantine 15, or plus in some cases, has affected a lot of people. However, many of my clients have lost weight and dropped dress sizes or dropped pants sizes, even during the pandemic. Some are also achieving their goal of maintaining their pre-quarantine weight, because they're still working out with me virtually. I also teach my clients the 80/20 rule, where they eat clean 80% of the time and enjoy some of the favorite foods, in moderation, 20% of the time. 
What do you hope to accomplish in the future?
My goal before the pandemic was to take The Whole You Experience global. However, the pandemic pretty much pushed me into doing it sooner by hosting the event virtually. Since the pandemic, people have registered from all over the world. Last year this time, my thought was to take TWYE global in order to help people with fitness, not just physically but mentally, emotionally, and spiritually as well. I still have a vision to take it all over the world once it's safe to do so. But in the meantime, TWYE is available on-demand and I am able.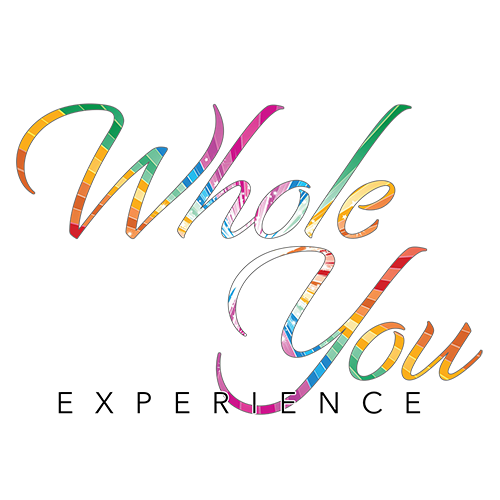 The Whole You Experience will be available on demand until September 12th, 2020.
For more information, click here.
For more on Sonja Bowman, follow her on Facebook, Instagram, & Twitter.
 All images courtesy of Levi Hicks