Have you ever watched the crime show "CSI"? The forensic scientist, flashlight in hand, combs every inch of the murder scene for clues!  When I think about Ms. Bernadette, CSI comes to mind every time!  I think of her as a "financial detective".  Always looking to put together pieces of a puzzle to tell the story of what happened to contested or misappropriated funds – Ms. Harris follows a twisted money trail to find assets.   We spoke with Ms. Harris to learn how she helps clients protect their organizations.
Please introduce yourself to our reading audience.
My name is Bernadette L. Harris and I am an award-winning Tax and Forensic Accountant, bestselling author, adjunct instructor, and keynote speaker committed to "Keeping Small Business In Business ™." I am a graduate of Cheyney University with a B.S. in Accounting; additionally, I earned an MBA and MS in Fraud and Forensics, and Certified Fraud Examiner (CFE). I have been in business for nearly 20 years helping thousands of entrepreneurs around the world start, run, and grow thriving business ventures. 
What made you want to go into business?
When I first started my business, I had a vision about what I wanted my life to be. For years, I had been working for other people and saw what I liked and what I didn't like. More importantly, I saw a lot of people with great ideas, but not enough know-how to properly operate their business to be more than just a hobby. As I transitioned out of my last job, I knew I wanted to help other entrepreneurs run their businesses the right way. There is so much power, freedom, and responsibility in being a business owner, I wanted to know I was in control of my own destiny and I wanted other people to feel that way too. Entrepreneurship gave me the flexibility I needed to be a great parent to my daughter. I never missed an award show, a recital, or a chorus concert. From a young age, my daughter saw the power and sacrifices in ownership. That's the example I wanted to set for you and for others. 
Why are you so passionate about empowering women?
As a woman, I believe in paying it forward. There were so many women who poured into me to help me be where I am today. From my mother, grandmothers, coaches, colleagues, and every woman in-between who has just supported me on this journey, it is only right that I impart that same wisdom, knowledge, and support onto other women. I feel it is our responsibility to keep motivating the next generation of women leaders to do bigger and better things than us!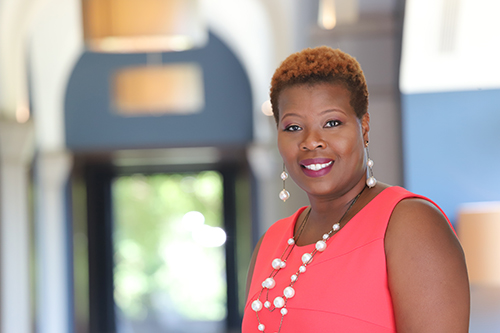 What's something most of the subscribers don't know about you – something fun, witty, out of the box?
I have always wanted to be musically inclined. So much so that I took a piano class in middle school and again in college. I passed the class each time but I never fulfilled my dream of becoming the organist for my church choir. The only song I can still play is "Mary Had a Little Lamb."
4 Tips for preventing fraud in the workplace and/or as a small business owner?
When hiring new employees, perform a background check. Background checks should be used to determine if a prospective employee has been convicted of a crime, particularly one that involved a violation of trust.
Separation of duties is not as complexed as it sounds. It's as simple as not allowing the person who enters payroll to approve payroll.
Review your bank and credit card statements at least once a month. Look for transactions outside of the norm, checks used out of sequence or large payments made to vendors.
Make sure all employees are taking vacations. Fraudsters typically commit their crimes in private, so they come to work early, stay late, and never take vacations.
What motto do you live by?
It's my life's goal to leave people better than I found them.
What is your favorite quote?
"The only place success comes before work is in the dictionary." – Vince Lombardi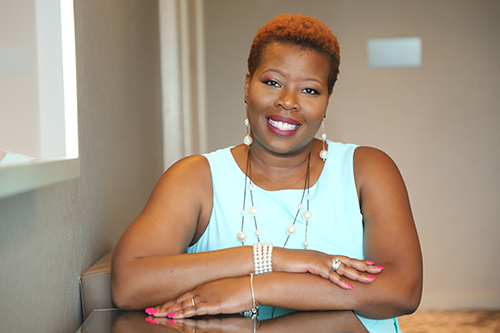 How can people connect with you?
Visit my website and follow me on Facebook, Instagram, Twitter, & YouTube.
What is next for you in 2020?
On September 19, 2020, I will be delivering my first TEDx Talk in Atlanta, GA.
Contributing Writer – Dr. Cozette M. White, Advisory Accountant and Tax Expert.  Learn more about Dr. Cozette M. White at www.cozettemwhite.com. 
Follow Dr. White – LinkedIn | Instagram | Facebook | YouTube TODAY!
All images courtesy of Bernadette Harris