The media industry can be a tough lane for many.  The male dominated industry often includes trends that come and go but a few are chosen to withstand the heat.  Industry veteran, Cherry Martinez is one media mogul who has built a name for herself over the years.  The famed radio icon, marketing executive and 2X Grammy winning publisher has paved her own lane within the world of hip hop culture, music and fashion.  She has successfully molded futures in entertainment while also carving out her own path.  The New York radio DJ and media personality has seen the ins and outs of the industry firsthand and now is giving a fresh take on the new era of urban culture and music.
Cherry is now focusing her talent on her marketing through her firm of Cherry On Top Marketing.  She is expanding her reach to offer artists and music professionals with digital media services such as blog publication, music promotion, press kits and more.  In addition to this, the radio icon is now spearheading FM Hip Hop radio.  Cherry is providing fresh editorial content from a hip hop perspective through digital streaming and on the ground content.  I had the pleasure of speaking with Cherry Martinez to learn more about her hip hop inspiration, career moves and beyond:  
When did you fall in love with hip hop?
After college I had to dig in crates and play music for my radio show.  I fell in love with the underground, quintessential 90's hip hop like the Pharcyde and more.  The sound compelled me and I have been in love ever since.
You had a known rivalry with DJ Funkmaster Flex. How can women in media remain focused on their craft despite naysayers in this male dominated industry?
Man, that was a crazy beef because that's not common where a man like Funkmaster Flex with so much influence and power to get on the radio and diss me by calling me a "bitch" broke me down.  I didn't let anyone see it but it really did. I realized that it's really a dog eat dog world.  If a man will go that far because I'm creeping up on ratings was a "wow" moment for me.  I had to overcome it by staying focused.  Writing out my show and breaks; and staying calm through prayer and regrouping helped me to stay grounded.  Reaching out to your safe space is needed for women in media when struggling within this male dominated industry.
What was the deciding factor behind your career moves in media?
I grew up in the arts.  My dad was in the entertainment, arts, crafts and music as an advocate. He was a DJ as well.  I grew up hearing him singing Spanish music in the house and I even grew up singing myself.  I had a sound but I wasn't a lead singer.  I needed to figure something out where I would be in control.  I knew if I were a background singer I would have no control.  After high school I dove into communications.  I started an internship at WILD AM and Stephen Hill was the program director there.  I looked up to him and he eventually went on to run BET.  I learned so much from him and thought "why not talk on the radio"?  I went for it and started putting together tapes.  I got good feedback from it and the doors just opened.
You've maintained much success and regard in media. What's your secret?
Passion and excitement.  Visualizing things are so important.  I was always a daydreamer in school.  I was never a math person but great in english.  I was just always a dreamer with a passion for the arts.
Describe your inspiration and motivation around the Girl Power Awards.
It starts from me having a vision for myself when coming into this industry.  I'm from Boston and there just aren't a lot of outlets for urban hip hop and the culture even though we had New Edition and New Kids on the Block. There wasn't that feeling throughout the city. I felt like I was just a woman fighting to kick down those doors that I didn't have.  When you don't have those opportunities as a woman you have to go hard.  So the Girl Power Awards are all about celebration for women creating those opportunities.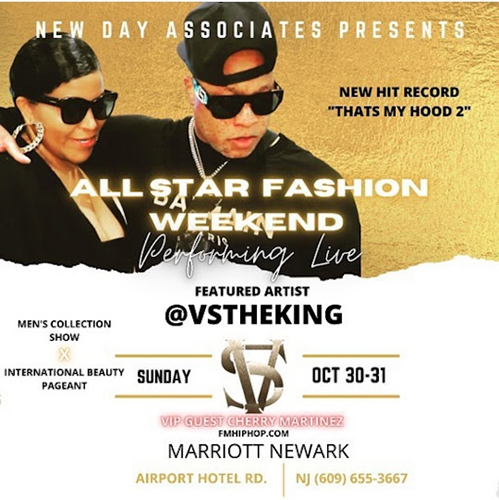 How will your Black Girl Magic empower lives?
I want to empower women.  We have it hard although it's getting better.  I would love for people to see my strength, smile and how I'm moving forward.  My husband is home now and our luck is through the roof.  I'm blessed to be a Mom and even a "G-Mom" now; and you can literally have it all even though it doesn't come at once.  Patience is key.  My spirit is my Black Girl Magic.
What trends are you seeing within the media industry?
You can do everything independently now.  I feel like every Instagram is a channel like on television.  We're still on that wave but with different streams.  We can all make our mark and be realistic with our talents to do amazing things.  I'm seeing more independence now within the industry as life trends are changing.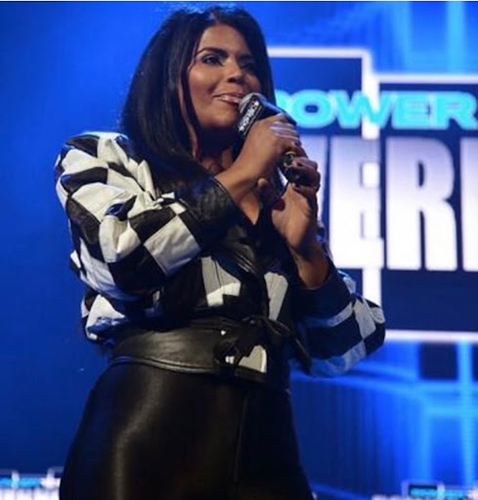 Do you have any upcoming events, projects etc that we can lookout for?
Right now I'm working on my radio station, FM Hip Hop.  It's a labor of love.  Media is different from radio.  We have a music publication and now I'm tapping into my journalist and editorial side now.  I'm working to turn FM Hip Hop into a machine that continuously runs.  We're also working on a storefront and my husband's new music.  He's had experience in music, writing and more; and we're getting his project out there.  We're even focused on a possible tv show to showcase our relationship.  Through Cherry On Top I even offer marketing services.
Being a woman in the media is a powerful career move.  Cherry Martinez has continued to uphold an inspirational career based on her initial love for hip hop culture.  Connect with her dope brand today on social media as: @iamcherryontop, @cherryontopmarketing and @fmhiphop.  Visit her online websites at www.cherryontop.com and www.fmhiphop.com. 
Writer, C. Scott, is a mompreneur, social worker, educator and lover of all things literature related.  Follow her online as @curls_coils.
All images provided by Cherry Martinez