I was just recently introduced to Hempz – a skincare brand that has been around forever. I know what you're probably thinking, 'Have you been living under a rock?' Apparently I have! I'm pretty picky when it comes to skincare and the products I use but I am so glad I gave this brand a shot. It is by far one of the best brands I have used in terms of skincare product. Their high-quality items have quickly become a staple in my collection of products. Today, I'm sharing four of my must-have products from Hempz's line in hopes to add you onto the Hempz wagon! Check out my favorites below and why I love them.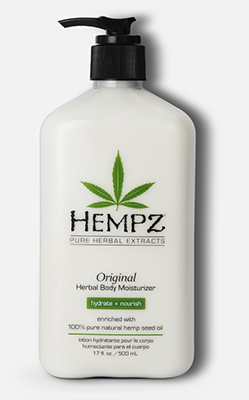 Original Herbal Body Moisturizer, $19.99
I am obsessed with this lotion. One because it's vegan and I know I'm not putting chemicals on my body. I also love that it is a fresh floral scent. I've put this body moisturizer on before bed and I kid you not, I had the best, most comforting sleep I've had in weeks.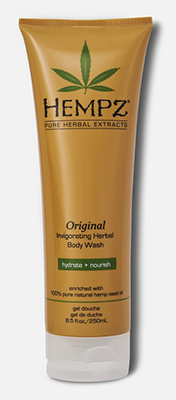 Original Invigorating Herbal Body Wash, $14.99
I love how smooth and soft this body wash has been for me. It's paraben, gluten, and THC-free, which is a winner in my book. My skin has never felt so calm and moisturizer after a shower.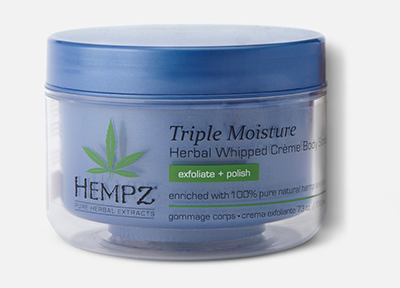 Triple Moisture Whipped Crème Body Scrub, $19.95
This is such an incredible scrub! It's so exfoliating yet gentle on the skin. My favorite part is that it is not greasy and truly gives the skin a beautiful glow. My dry skin has been loving it this summer season. It's also reassuring to know that this product is packed with vitamins and locks in the moisture on your body.

Fresh Susions Sandalwood & Apple Herbal Foaming Body Wash, $17
I'm a huge sucker for skincare products that foam up. Is anyone with me on that? It's super intriguing to me. I love that this body wash foams up and cleanses the skin gently. I'm obsessed with the fact that in includes apple extract because it's an ingredient known to slow signs of aging. It also includes sunflower oil so that the skin's natural oil barrier is reinforced.
All images obtained on the official Hempz website