The Jamaican-born native has always had a creative mind but fell in love with baking and cake decorating after attempting to make her son's first birthday cake. She not only created that beautiful masterpiece for her son but found a love like no other in creating beautiful art through cakes. Over the years not only has she grown in her craft and technique, but she has taken her business to new heights and levels by striving to be more than just "The Cake Decorator" but now the full "Experience Curator" bringing to life the visions of her clients with the most beautiful Wedding & Events.
Can you tell us more about who is Denise A. Grant?
I am a 38-year-old Jamaican-born woman who is loving life and enjoying the journey it is placing me on. I am also the mom of a very charismatic 11y/o boy who keeps me on my toes daily.
At what point did you know you were interested in baking and decor?
I became interested in baking to create the first birthday cake for my son. Decor came a few years later when I realized I loved looking at the full design after putting it all together.
Being that your son was your motivation in starting your journey, is he still involved in the business with you today?
He absolutely is. We call him, "Young CEO!" I tell everyone "He is the boss; I just work here". LOL
Can you tell us how and what motivated "Hactac Events" for your company name?
HACTAC is the acronym for my cake business name. My mother named my cake business "Here a Cake, There a Cake". In order for her to keep the portion of the business that she created, we named our planning company H(here) A-C(CAKE) T(there) A-C(Cake).
Being a self-taught baker, can you tell us about your first professional baking job and how that came about?
My first professional job was with my friend Erica. She was having a baby shower and asked me to make her cakes (yes 2 cakes for my first order). It was one shaped like a mom's baby bump and the other two-tiered with a bow on top.
When in your professionally baking career, did you know you were interested in wedding and event planning?
I realized I was interested in planning overall about three years ago when I was doing an event and the client needed help with decor. I jumped right in and loved how it all came together.
After launching the events and weddings sector of your company, can you tell us about your first professional event or wedding, and how that experience?
My first professional event by myself was a Christmas brunch in Manhattan. I provided everything including finding the catering service. It was definitely an experience… lol. It taught me a lot.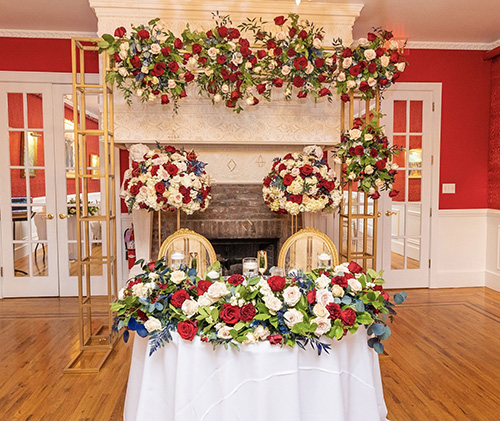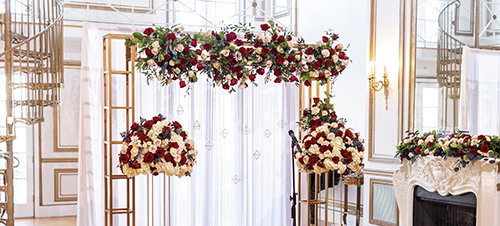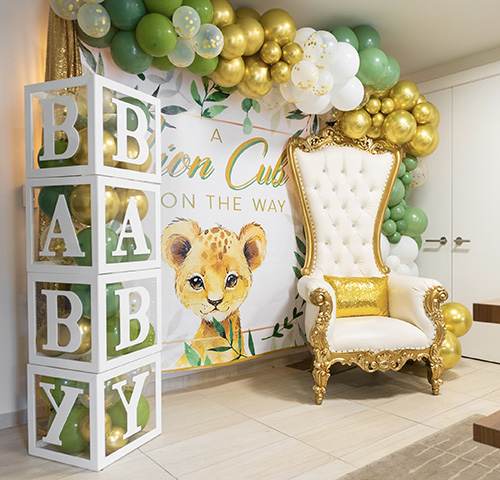 Being that you have worked with several clients in many sectors in both areas of events and baking & décor, do you feel that you've reached the peak desired for your company?
No, I am definitely not at my peak. I have so much to accomplish as an event & wedding planner. There is a lot behind the scenes, a ton of knowledge to gain. I am just getting started.
Are there still desired clients you would like the opportunity to work with?
I would love to work for Tyler Perry, even if just to design a space in the studio. I would love to also work with Beverly Bond and her team for Black Girls Rock, it's such an awesome experience, to have the opportunity to decorate or design that space would be amazing.
What can clients look forward to experiencing when they hire "Hactac Events"?
We give each client a custom experience. Every celebration is different and needs its own special attention to bring it to life. We listen to our clients, walk through the process of what they would like, and execute every detail down to the ones they don't even realize they told us. We take pride in our professionalism and extra attention to detail.
What advice would you give someone interested in following their dream of professional baking & décor, and wedding & event planning?
My advice is to go for it. There will be days that are not easy, times you'll be discouraged, days you will want to quit but definitely follow your dream, you never know where it will lead you. I'm definitely proof of that.
With the successful business that you have created, how do you successfully balance your family and business?
Finding the balance is not easy sometimes, especially right now with the event industry being in such a booming season. I at times have to stop myself and take the time, especially with my son. He needs to remember that he is still a kid, so I make sure we have those moments.
Knowing that mental health and self-care are extremely important to one's life, how to take time for yourself, and what are some of your self-care routines?
I absolutely take days off; we have one day a week where we are closed and I use the time to rest and even have fun girly moments like spa days and pedicures. I call it Denise day, no business calls, no Hactac Events, just a day to be Denise.
Do you have any upcoming projects that you are able to share?
We are ending the year with weddings and birthday celebrations, one of those being my own celebration. Not only is it my birthday but it is also 10 years for me as an entrepreneur. (I can't wait to share what we are doing for that!).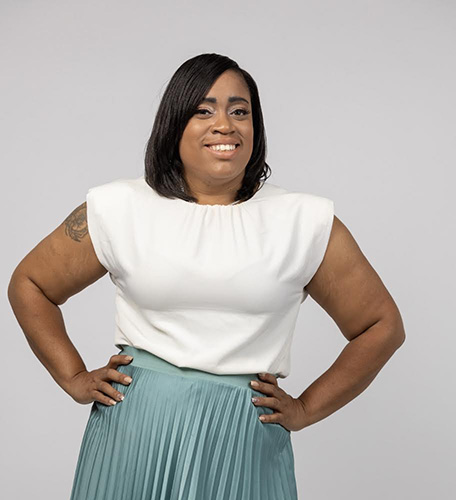 How can people connect with you and everything you have going on?
They can reach me on my website, email- info@hactacevents.com or Instagram.
All images by Marlon A King Visuals