Rapper, Actor, COO, Executive Producer, Business Mogul Victor Brunson known As Crown Vic of the 3-time platinum-selling group D4L Label. Victor had his first Single "Yeah Chick It's Crown Vic", "Patiently Waiting" and "Make Me Wanna" Ft D4L Stuntman And Multi-Platinum Producer K-Rab. Victor became COO of D4L and worked directly with the late Great Shawty Lo with day-to-day operations. Even though Victor had rapping under his belt his passion for it just wasn't there so he turned to acting.
Who is Victor Brunson "Crown Vic''?
Victor Brunson known as Crown Vic is an Atlanta native with 7 kids who grew up on the Westside of Atlanta known as Bankhead. Victor started as an artist, music distributor, artist development, promotion, and recorder under the D4L and Franchise umbrella then soon became COO/CFO for D4L Records under the late great Shawty Lo supervision. 
He stayed in several projects including Hollywood Courts, Bankhead Courts, and Etheridge Courts, and grew up on Woodrow St. He went to West Fulton Middle School, got his high school diploma from Frederick Douglass High School, and went to college at Lincoln College of Technology where he got his Associate Degree in Applied Science in EST- Electronic Systems Technician. Victor is no Stranger to street life but can get the job done in Corporate.
Can you tell us about the meaning behind your name "Crown Vic"?
So, Victor is the name, but Crown Vic came about when Mook B of D4L started calling me that than others started to call me by Crown Vic, so I just adopted the stage name.
How did you get started in the entertainment industry?
Well, I grew up in the entertainment industry. Growing up with my friends and family from D4L and Dem Franchize Boyz seeing them in the studio motivated me to learn the ropes and build my own name throughout the industry.
Being that you have worked with a few well-known artists, can you tell us about that experience and if there was still anyone that you wanted the opportunity to work with?
Oh man, I was definitely able to see a lot of artists and wanted to work with them but even then, my heart for rapping just wasn't there. At this point, I just wanted to make music with my D4L, and Franchize Family cause my focus was always as an artist was to start with who I grew up with.
At what point did you know your calling was for acting or music?
What really captivated me in becoming an actor was when I got booked for a Tyler Perry show and got a featured role, it put the true meaning into playing your role cause Tyler Perry was right there directing it. So, it made me feel as if I could learn from him and create my own show "Riding Private With Vic".
Did you find it difficult being taken seriously as an actor coming from being known for your music and style?
Not really because at the time my agent was Eula Talent and they helped me in my acting/modeling skills so that when I audition for roles, I would definitely be ready for it.
Having started in the music industry, then switched into the acting arena. How did you find the time to launch your Limousine, Shuttle, and Touring company, Vic's All-Purpose LLC?
So with Vic's All Purpose LLC in order for me to fund my very own Tv show "Riding Private With Vic '' I had to work but a 9 to 5 just wasn't going to cut it. With me having 7 kids and wanting to better myself with my own show and becoming a business owner, I worked my way from College Park train station to the Atlanta Braves Stadium where I found my way of life to progress in my transportation company and acting at the same time with carpool karaoke and episode filming when time permits.
You also have a verified Amazon Influencer E-Commerce Store; can you tell us more about it?
So I was eligible through the Amazon Influencer program to have my own Amazon Storefront which is also called "Riding Private With Vic" for having at the time 5,000 followers. I basically post pictures and share my link so you can buy from my page directly and I make money.
You are far from afraid to make a swift or try new things, how do you balance it all and still maintain your creative flows consistently? It's not easy but I'm hoping to have a team soon so I can maintain more and do more but other than that I'm not overwhelmed, and I just keep moving.
What advice would you give to someone, especially a teen that is interested in stepping out and flowing their dreams or even changing them midstream? I would tell them there's nothing wrong with going down one path and ending up in another success knows no boundaries.
Do you have any upcoming projects that you are able to share?
Well Vic's All-Purpose LLC is expanding and I'm hoping to have a fleet of carpool karaoke vans for people to Franchise. Riding Private with Vic will soon be in full production and be able to give everyone the opportunity to become an actor/actress.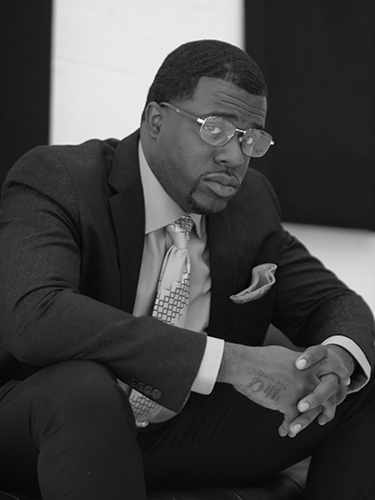 How can people connect with you and everything you have going on?
Website, TikTok, YouTube, Instagram, and Amazon Storefront.
All images by Crown Vic