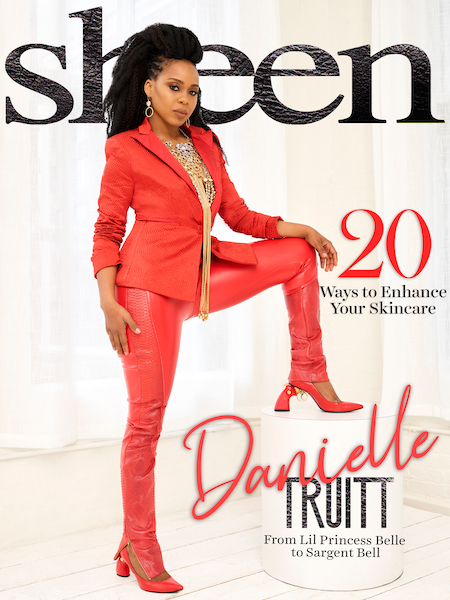 Law & Order's very own Danielle Moné Truitt takes us on her path of creating history wherever she goes. 
Danielle Moné Truitt is no stranger to breaking barriers. Whether it's live theatre or television, she has been shattering glass ceilings since elementary. Her current historical feat is starring on Law & Order: Organized Crime as Sergeant Ayanna Bell. We were honored to be at the premiere of the latest series to celebrate Danielle and her many successes as a leading lady. Truitt gave insight about cultivating her own journey.
Growing up, Truitt was a natural performer. She started singing in church around 7 years old, alongside her mom. Truitt caught the acting bug bit in sixth grade with acquiring the lead as Belle in her school's production, Beauty and the Beast. High school wasn't really any different with participation on drill/step teams, cheerleading, and basketball, she was always surrounded by a crowd.
While studying Psychology at Sacramento State University, her decision to take an elective theatre class would forever alter her future. Professor Juanita Rice was the first to see a spark within (Truitt). She pulled the freshman aside to ask her to ponder theatre as a major. After that class, Truitt not only changed her major to Theatre but joined all Black Theatre ensemble named Sons & Ancestors. During this time, she became theatre department's only Black actress. This exposure gave firsthand experience of running theatre business. Learning everything from idea concepts, selecting table reads, lighting, and many more. Also, this renewed the constant flame of representation importance. Truitt fought, delegated, and became intentional about carving her own space (in that world). While in college, Danielle received Jeffery Awards for acting.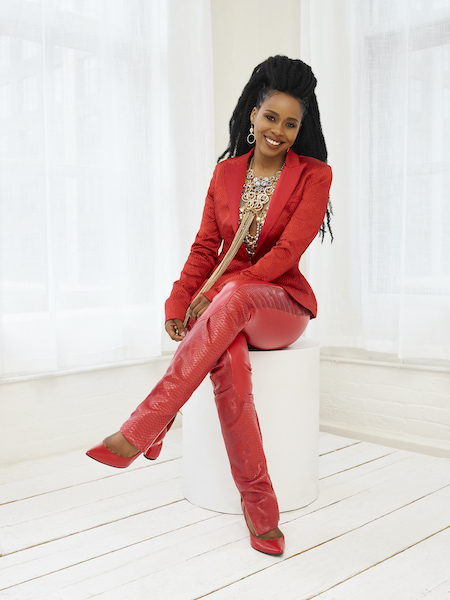 Shortly after graduation, Danielle started doing professional theatre. Her focus shifted to Professional Community Theatre thanks to connecting with legendary Buck Busfield. He was co-founder and producing director of the B Street Theatre in Sacramento, CA. Her friend, fellow actor Anthony D'Juan introduced them. Under Busfield's guidance, Truitt flourished tremendously.
Disney came calling. Besides being a gifted actress and singer, Truitt is a strikingly natural gorgeous person. Her body movements, facial features, and dance gestures were used in the development of Princess Tiana. With her being an inspirational hit, her voice is used the princess's live video game and she exclusively performed as Princess Tiana at 2009 Disneyland's Live Show.
Flourishing wasn't easy at all. Driving back and forth from working to rehearsals, wearing her baby boy during script reads with long commutes, her dedication was relentless. Her roles in production of The Mountaintop and Dream Girls earned nominations for Ovation and NAACP Awards.
With the highs of tipping success, low points come with the territory. Trying to accomplish with balance of family, motherhood, and finances, her mental health toll took a hit. Truitt had mini battles with depression, anxiety, and imposter syndrome. Her coping mechanisms were her unwavering faith and having supportive relationships. These elements assisted with her winning those battles to keep pushing forward. The constant support helped with her confidence in knowing she has everything to succeed. A motto of, "God places people along your way for guidance" is on repeat.
In mist of pushing, Truitt was able to audition for the late John Singleton. At the time, Singleton was developing a new series named Rebel for BET. In the synopsis of the series, Rebecca "Rebel" Knight, an Oakland detective becomes a private investigator after her brother is fatally shot by a police officer. Impressed with her skills and energy, Singleton created a 12-hour test shoot to prove to BET Executives that Truitt (at time, had extremely limited TV credits) was perfect for lead role. Another historic opportunity was accomplished with Rebel, Truitt had creative input in showcasing character's natural hair styles. Intentional for this, she wanted people to see their hair styles as acceptable in all spaces.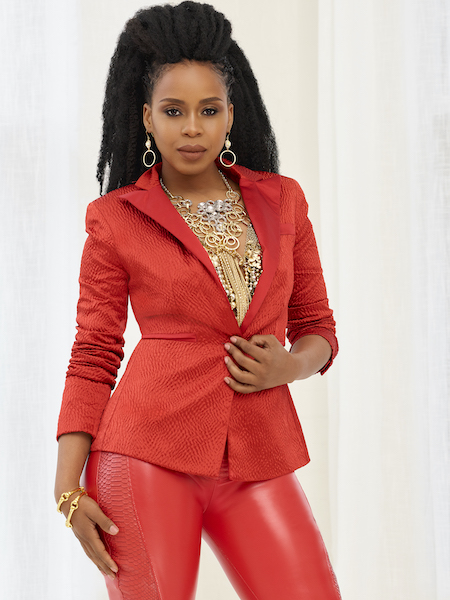 It was a no brainer when Casting Director Jonathan Strauss contacted her management for a leading role in new series Law & Order: Organized Crime. Sergeant Ayanna Bell is not only as a Black principal second lead but is an openly lesbian officer. In its 32 year run, this is first real representation for LGBTQ community. Truitt doesn't take this as a cake walk. It's an extreme honor not to be taken lightly. One of the key focuses when playing Sergeant Bell is making sure she reps in an authentic and respectful manner. Bell could be your daughter, niece, neighbor, or friend.  Including, yep you guessed it, hair styles. Once again, Truitt has a creative control on Bell's hair styles. The viewer will be delighted to see afros, braids and faux locs in upcoming episodes. Once again, the overall representation is important to show up being our authentic selves.
Follow Danielle Moné Truitt:
Twitter: @DaniMoneTruitt
Instagram: @DanielleMoneTruitt
Facebook: Danielle Mone Truitt
Credits:
Photographer: Keith Major  (Instagram: @keithmajor – Twitter: @keithmajorphoto)
Stylist: Marcus Blassingame (Instagram: @marcusblassingame  – Twitter: MarcusGBlass)
Makeup: Shaun Thomas Gibson (Instagram: @shaunthomasgibson)
Hair: Patrick "Slay God" Dorsainville (Instagram: @__slaygod)
Suit: V'Che Label (Instagram: @vchelabel)
Shoes: ha | za | ma (Instagram: @ha_za_ma)
Necklace: Crown and Maiden (Instagram: @crownandmaiden)
Earrings: O'Lolly Jewelry  (Instagram: @o.lollyjewelry)