Studies show that 3 out 5 women have been starting businesses more recently since our worldwide shift and I am here for it!!! I have been virtually introduced to so many phenomenal Black Women who have pivoted during this time and are making amazing shifts as entrepreneurs.
Between good customer service, bomb packaging, handwritten Thank You notes, paired with a delightful product that REALLY does what it says it does in these IG captions, I am proud of US!  These days, like many of us, we are all looking for that thing that is going to bring us a little bit of peace, make us happy, smell good, and bring a smile to our faces. For me, my days have started with lighting candles from D.Kay by Tina Renee.  Her candles bring a certain calmness and peace to my day and I thought it would be a great idea to get her backstory on her phenomenal brand.
What is the backstory on how you started your brand? 
I was literally on a one-hour lunch break, sitting in my car, and extremely frustrated with Corporate America when I had a "tough love talk" with myself. I have always been an Artisan at heart, so I knew I was supposed to be "making things", NOT typing and taking calls for 8 hours a day. I told myself that I needed to stop putting up with the harsh demands of a nine-to-five job and simply take a chance on myself! With that, I started to think of "things" I really liked and would enjoy making for other people – This is when the idea to create my very own line of scented candles manifested. Days, weeks, and months into it all, I found that "my little candle hobby thing" had evolved into a legit passion. Soon after, D. Kay by Tina Renee started operating as a chic and eco-friendly aromatherapy line.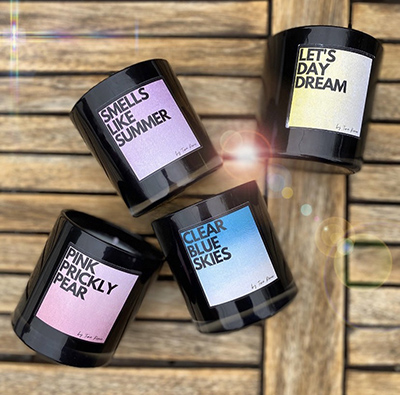 My favorite candle from your line is "Let's Day Dream" … What has been your go-candle to light up during quarantine? 
I am also very much so in love with "Let's Day Dream" as well! This candle takes my mind on a thousand trips, and I am here for all of them! There is just something about the perfect mixture of tangy lemon, sweet sugar, and dash of vanilla that brings a nostalgic feel to my senses. 
With everything going on in the world, how have you kept yourself ins during this time ? 
As odd as it may sound, I have found this "down time" to be most beneficial to my mental health. I personally have had the time to indulge in some great books that I have been "too busy" to read, and I've even learned how to cook a few new meals!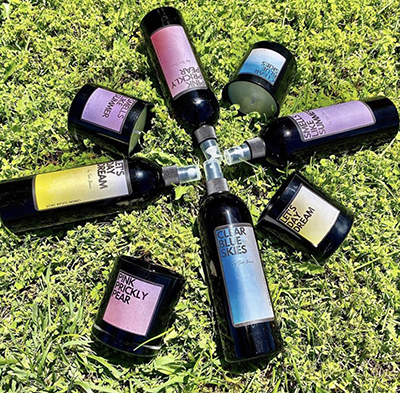 Millions of people read Sheen Magazine and I strongly believe in the power of manifestation, so who's on your list of the top 3 people who need a candle from D.Kay Home Goods
OMG, three people! Okay, here we go:
Issa Rae most definitely needs to have one of our aromatherapy experiences! I know she's rooting for me, and I'm rooting for her!
Tyler Perry is on my list for sure!! He has an amazing new studio with an amazing new office, so it is a no brainer that he must have an amazing D. Kay candle burning! I would love for our candles to grace the Tyler Perry Studios!
Ava DuVernay!! I am here for everything Ms. DuVernay puts into the universe, and it would be a complete honor to have her experience one of our candles!
What next for your brand?
The sky's the limit!! It would be a dream come true to someday own a mini storefront in a super cute pavilion-style development! It would also be really cool to share our eco-friendly aromatherapy products in wholefood stores all over the world!
For more on D Kay Home Goods, click here.
Follow the brand on Instagram today!
All images by Doris Smith