Resilience is the capacity to recover quickly from difficulties.  Some many fold when life throws uncertainty at them while others overcome challenges.  Tiffany Cartwright is one woman who has shown resilience despite her obstacles.  Tiffany Cartwright was born and raised in Detroit, Michigan. She received her Bachelor's Degree from Michigan State University and holds a Juris Doctor Degree from the University of Michigan. She currently serves as an Administrative Law Judge for the State of Michigan.
Prior to her current criminal justice career she faced many professional battles.  She began her criminal justice career as a former Assistant Attorney General and former Administrative Law Judge for the State of Michigan.  However she was laid off due to budget cuts in 2012.  She returned to the bench in 2015 but was again, released in 2016.  "I went from University of Michigan Law School, Assistant Attorney General and Administrative Law Judge to unemployed, no health insurance, no money, and a bridge card. I lost everything!" says Cartwright.  
From there Tiffany was determined not to give up.  She often created her own body scrubs to treat her daughter's eczema.  Tiffany even gifted her homemade creations to family, friends and neighbors close by.  Due to her unemployment she decided to take matters into her own hands with the development of her own line of body scrubs.  Her determination birthed the beauty line of Amarra Beauty Products and the launch of her G.L.A.M. body scrub line.  The company is also a certified minority and woman owned business that manufactures natural skincare products. "This is truly a dream come true!" says Cartwright.  Her luxurious products are developed with all natural ingredients such as peppermint, mango, wildberry, lavender and brown sugar.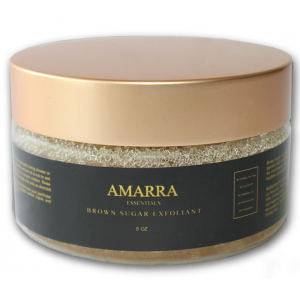 But wait there's more because Tiffany didn't stop there!  She continued to push through and make even more strides as a small business owner.  At an annual initiative targeting products made in the U.S. Tiffany successfully pitched her products at a 2018 Walmart Open Call.  Mixed with all natural ingredients, these products have now graced select shelves at Walmart stores across the country.  "When my buyer said yes, I literally cried. They had no idea what I went through just to get there," Cartwright shares. Tiffany Cartwright is also a certified minority and women owned small business who is giving us real Boss Vibes for 2021.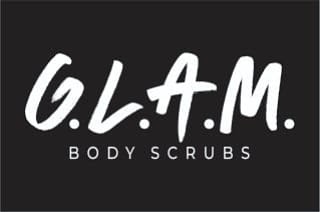 Connect with Amarra Beauty Products at a Walmart near you this Winter season. Follow Amarra Beauty Products online on Instagram here and also on Facebook here.  Stay tuned for more product updates, events and launches here.
Writer, C. Scott, is a mother of one; author, social worker, early literacy interventionist and entrepreneur. Follow her on Instagram as @curls_coils and @mysweettealife.