Kendra knows all too well how stress can tear you apart.  The new reality of self-isolating due to the coronavirus has had quite an impact on the way we work. Many people are now working from home, dealing with the realities of juggling home responsibilities with work responsibilities, and not really having a clear line between the two. This combination of working from home plus self-isolating is the perfect recipe for stress, but there are ways to reduce it. The experience of stress is universal – it is part of being alive.  In our interview, Kendra discusses how to improve your six forms of health to become a "Healthy Boss."
Tell the readers about Kendra Robinson!
I am Kendra Robinson Chief Executive Officer of KSR Business Support, LLC. KSR Business Support, LLC is a consulting firm that offers business development consulting, leadership development training, and professional development opportunities for entrepreneurs. The agency specializes in non-profit development, helping professionals start a nonprofit organization and assisting the organization in obtaining grants, contracts, and sponsorships to fulfill its mission.  The agency also has a platform to support female entrepreneurs called "Women Glowing in Business." This platform provides professional development opportunities for female business owners and events to network and gain support.
Being a business owner allows me to share my gifts and talents with my community to be of service. My company is designed to bridge the gap and support professionals in areas of uncertainty. I started my businesses to pour into the lives of others. I enjoy being that extra motivation someone needs to fulfill a dream they have always wanted to accomplish.
The best advice I have received and I always share with others, is to take care of your health so you can be an effective leader. Being a business owner, manager, director, etc. can be a stressful job with long hours. If you don't learn how to place yourself on the priority list eventually things will begin to unravel. This is what inspired me to publish my first book The Healthy Boss. In my book, I discuss how to improve your six forms of health to become a "Healthy Boss." This has been one of my biggest accomplishments. I travel to share my story and help leaders transform their lives to become "Healthy Bosses."
I am finishing up my first children's book titled The Little Healthy Bosses. This book introduces young readers to gardening, healthy eating, saving money, and entrepreneurship. I am excited to integrate the program I have developed with the book into the schools health education classes.
Wearing so many hats can be stressful at times so I make sure I incorporate time to relax. I am an outdoor person so I love doing outdoor activities for fun, such as horseback riding, gardening, or traveling to the beach. I take what I call a "Healthy Boss" retreat to a relaxing place where I can refocus my thoughts and think of ways to improve my business and implement new practices that will reduce stress.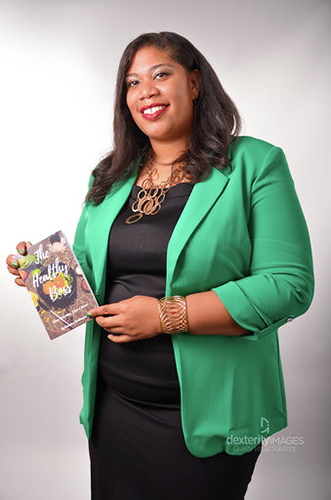 Where can our readers learn more about Kendra?
Visit the KSR Enterprise and Healthy Boss websites today.
How can our readers follow you on social media?
Facebook, The Healthy Boss Instagram, and Women Glowing Instagram.
Contributing Writer – Dr. Cozette M. White, Advisory Accountant and Tax Expert.  Learn more about Dr. Cozette M. White at www.cozettemwhite.com. 
Follow Dr. White – LinkedIn | Instagram | Facebook | YouTube TODAY!
All images by Dexter Photography