It's time to level the playing field because women are tired of being told how they should look while being ignored, and they don't matter. Full Figured women are here to change the game. Did you know 68% of women in the US are plus sizes and wear a size 14, and most clothing lines sell up to only size 12? Plus size clothing for women is seen now more than ever. For instance, Full Figured Fashion Week is a great representation for plus-size women. Thank goodness for stores like Lane Bryant and Ashley Stewart. In recent years fashion designers realized they should add plus sizes to their collections because curvy girls aren't going anywhere. I love seeing these women exude confidence especially since a portion of society is led to believe plus-size women are unattractive. Body shaming is also ridiculous because there is someone for everyone who is their type. The media and society's backward thinking has had a lot to do with the negative connotations associated with plus size women.
There are so many who are full-figured and fabulous just like former model Beverly Johnson's daughter Anansa Sims. Full figured model Anansa Sims is living her best life modeling and dating former NBA Player Matt Barnes; need I say anymore. Ashley Graham is the first plus-size model for Sports Illustrated in 2015 and the following year Ashley graced the cover wearing a swimsuit. She prefers not to be called a plus-size model and be recognized as a woman. This makes sense because men are not defined in this manner.
I think it's very important for girls to be nurtured so they can become confident women. It's a known fact body-shaming starts at very young ages, and statistics have shown its results in mental and emotional disorders. Those who inflict body shaming have a level of ignorance and arrogance; meanwhile, there is no one on this planet without some type of flaw.
Curvy girls, hold your head up high and strut your stuff while you celebrate you staying healthy and fabulous.
As a Fashion Designer, I stay true to myself which inspires me to advocate for various issues. My brand S. Moye' is inclusive of plus sizes and will be available for retail in May 2021 at www.smoyefashion.com.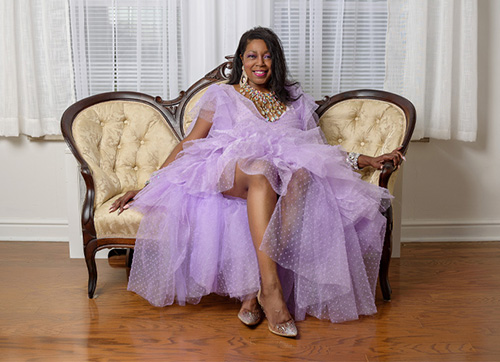 Let's stay connected by following S. Moye' Fashion on Instagram!