In a magnificent celebration of style and creativity, Fulton County's FACES of Fashion Gala unfolded at the prestigious High Art Museum. This enchanting event, expertly executed by Fulton County Face and Designer Lisa Nicole Cloud, marked the prelude to Atlanta's emergence as a serious contender on the global fashion stage in 2024. The gala was not just an evening of glamour but a testament to Atlanta's vibrant fashion scene and a tribute to iconic personalities who have shaped the industry.
The High Art Museum transformed into a runway of dreams as Fulton County's Faces of Fashion Gala presented a curated collection from some of Atlanta's most talented black designers such as, Tracy Nicole Clothing, Miguel Wilson Collection, Alani Taylor and more. The garments, a fusion of innovation and tradition, reflected the rich tapestry of Atlanta's cultural diversity. From bold patterns to avant-garde silhouettes, each piece told a story of artistic brilliance, and the runway became a canvas for the city's fashion-forward narrative.
The Faces of Fashion Gala wasn't just a showcase of garments; it was a salute to the trailblazers who have left an indelible mark on the fashion and entertainment industry. The event honored luminaries such as Cynthia Bailey, Eva Marcille, Devyne Stephens, Rico Wade, Miss Lawrence, and more. Each honoree, a beacon of inspiration in their own right, was celebrated for their contributions to shaping Atlanta's cultural landscape.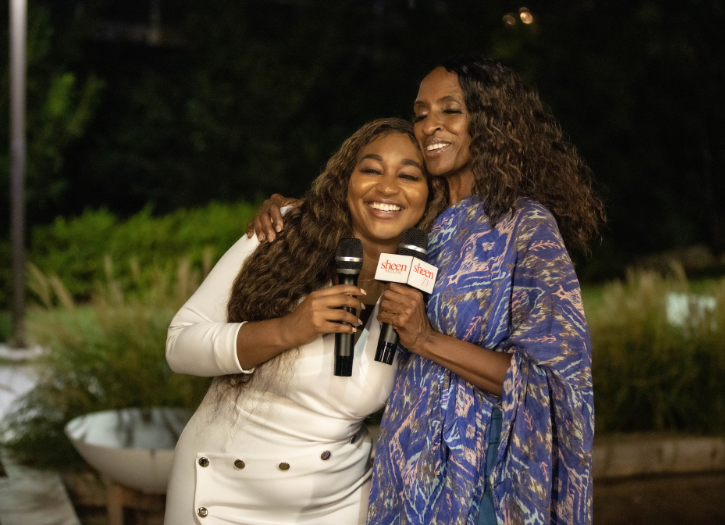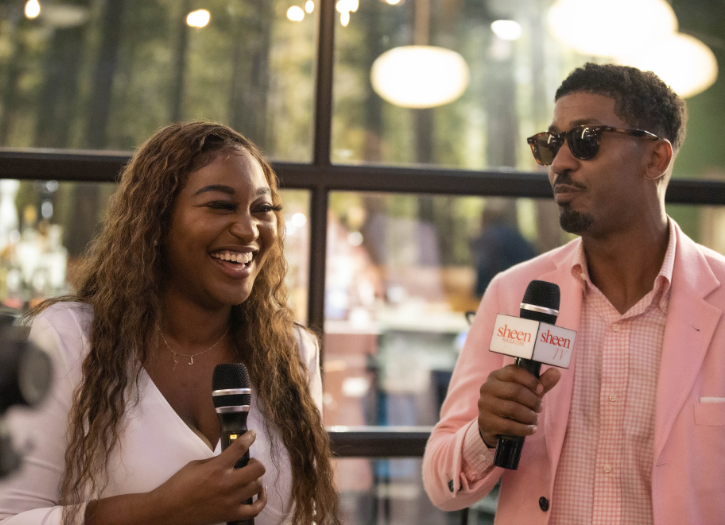 As the lights dimmed, the gala turned into a star-studded affair with the luminaries in attendance serving as living testaments to Atlanta's impact on the global fashion and entertainment arena. 
The High Art Museum, with its magnificent architecture and captivating exhibits, provided an exquisite backdrop for the evening's festivities. Attendees were treated to a harmonious fusion of art and fashion, as the museum's ambiance added an extra layer of sophistication to the runway.
Fulton County Face and Lisa Nicole Cloud masterfully orchestrated an event that not only celebrated fashion but also highlighted the cultural significance of Atlanta as a fashion capital in the making. The gala served as a preview of what the city has in store for the world in 2024 – a year that promises to elevate Atlanta's fashion scene to new heights. The event was supported by Moet Hennessy, Amazon, and countless other amazing brands!
As the Faces of Fashion Gala concluded, the air was filled with a sense of anticipation and excitement. Atlanta's fashion community demonstrated that it is more than ready to take its place on the international stage. The gala was not just an event; it was a declaration – a declaration that Atlanta is a force to be reckoned with in the world of fashion, and 2024 is poised to be the year that solidifies its position as a global fashion hub.
In the wake of this dazzling gala, Atlanta's fashion renaissance is not just imminent; it's already here, and the world is eagerly awaiting what this dynamic city will bring to the forefront of the fashion industry.
Photo Credits: T – Time Productions