Hearing something like, "If you could be it all as a person, you could be Bianca Banks," seems like exaggeration. But once you get to know Bianca Banks, CEO, philanthropist, radio host,  actress, single mother, model, entrepreneur, community advocate and more, you'd learn it's completely true.
That was part of the description given by the team at We Talk Weekly when they invited the woman of many talents to be a guest recently on their popular Facebook Live program.
Bianca Banks spent more than an hour in early August talking with the WTW team about her life, her current and past projects, and her time on Bravo's "Invite Only Cabo" in 2017.
Today, she's moved beyond the reality show world to the world of podcasts. She and her daughter Jasmine Shannon are the co-hosts of "The MND Show."
In each episode of The MNDShow, they discuss current events and personal stories, including movies, motherhood, relationships and more. They also invite other inspiring women to discuss their successes.
Through the podcast and website, Bianca Banks also likes to empower women along with finding ways to help people of color have a stronger voice and a larger impact.
Jasmine Shannon also is on her way to being multifaceted and talented as her mom: she's also a CEO and entrepreneur as well as a former NBA dancer and choreographer.
The WTW team used the opportunity to ask Bianca Banks a variety of questions, including big ones like how she got where she is today and how she is able to balance all these duties and responsibilities.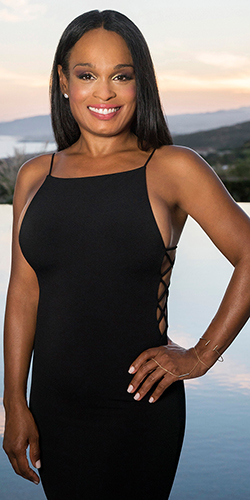 She's quick to credit the work ethic instilled in her by her parents with her success, who initially worked in health care but then added other areas like real estate. Her father, while strict, was an excellent role model for teaching her important values and life skills, including how and why to always keep your eye on the prize. She has passed these on to her daughter.
Bianca Banks said one of the best things she's learned was that she enjoys talking to people and was good at it, so she was able to look for opportunities to share this gift, whether it's community advocacy or entertaining people.
She also is able to balance a need for scheduling and staying organized with the ability to stay flexible. She enjoys being able to inspire others and have a strong relationship with her daughter.
The interview also touched on a variety of other topics, including parenting, communication, and coping with the COVID pandemic.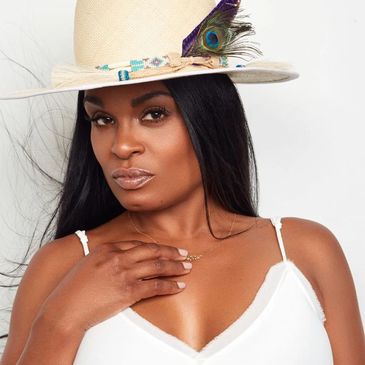 To learn more about Bianca Banks, click here.
All images courtesy of Bianca Banks