Actress Garcell Beauvais continues to defy Hollywood standards with her expansive career.
The actress, model, host, author, and producer opened up about defying ageism in Hollywood, finding peace during COVID-19, beauty must-haves, and more.
Revisiting Black Nostalgia
For some black millennial, the resurgence of beloved black '90s movies and sitcom spark the sentimental memories of childhood and adolescent years sitting in front of television screens, watching what seemed like personal stories being shared with the world. Reboots bear the heavy burden of reconnecting with original fans who are at different stages in their lives and meeting the new and younger generations' needs. No one understands this more than actress, author, producer, and reality TV star Garcelle Beauvais. A master of nimbleness, her career spans more than three decades, yet she continues to possess an allure that makes multi-generational audiences swoon. While some of our beloved '90s entertainers faltered over the years, Beauvis' ability to consistently tap into her arsenal of talent has driven her to reach nearly every nook and cranny that the entertainment industry has to offer. Now, she is re-engaging millennial in new and dynamic ways. During an intimate interview, SHEEN discussed her role in Coming to America 2, how she's defied Hollywood's ageism with a long-lasting career, and of course, her beauty and wellness tips amid COVID-19.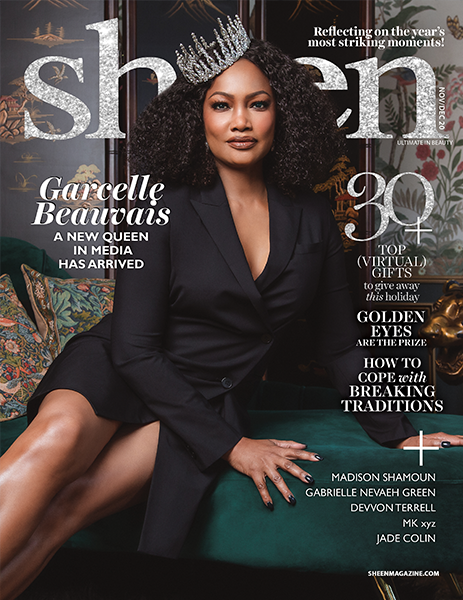 Makeup by Ernesto Casillas
Hairdrobe by Kim Kimble
Wardrobe by Quentin Fears
Photography by Ted Sun
Retouch by Crystal Retouch