When you think about the gate keepers in the beauty business, Jessica De Vault Hale definitely comes to mind. Not only has she negotiated deals for some of the biggest brands, but she is innovative, bold, resilient, and one of the hardest working women that I have encountered in a long time. Most people don't get the opportunity to meet the gate keepers everyday so when I got the opportunity to interview Jessica, I jumped on it. Check out this exclusive interview below:
How did you get your start in the beauty industry? 
I was actually beauty industry adjacent for years by working in fashion as a fashion writer and editor. I've always been obsessed with expressing myself through fashion and beauty, even when I was a general assignment reporter for a newspaper in South Carolina. I would literally be at crime scenes with 5-inch heels on, a big curly wig, and a completely beat face in the dead of summer! I was dedicated to being fabulous.
Thankfully, my editor allowed me to write about these topics when my schedule permitted. Soon, I was able to plan and style editorial fashion shoots for the publications I worked for and was able to creatively direct everything from the styling of the garments to the makeup direction. I loved how beauty and fashion worked together. It was like art to me. So much so that I quit my full-time job as a reporter and started my own styling and brand-building business in 2011.
I did that for five years successfully before I moved to Atlanta in 2016. There, I was lucky to snag an opportunity with OTC Beauty Magazine – an industry trade publication for beauty supply stores. That opportunity thrust me into the world of hair and beauty distribution and allowed me to meet many industry leaders with some of the world's biggest brands. This opened my eyes to a whole new world, separate from the consumer side of the industry, and I immediately fell in love. By the time I landed my position with Hype Hair, I had obtained a deeper understanding and respect for the multicultural beauty biz.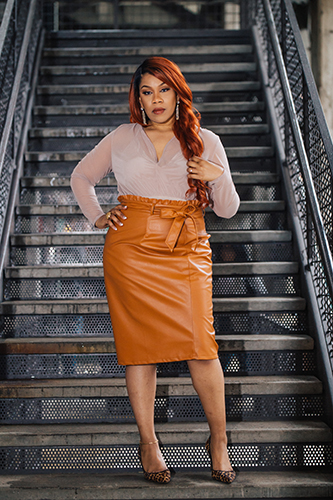 What are some of your favorite beauty products?
Right now, I'm obsessed with the entire Hawaiian Silky Triple Butter Collection. Every product has helped my natural hair flourish in Atlanta's humid climate. The Head & Shoulder's Royal Oils Scalp Cream is also bomb and keeps my scalp moisturized. I'm also in love with Urban Skin RX's Even Tone Night Treatment and DermShield All Day Sun Protection Mattifying Moisturizer. Both of those products have helped me clear up the dark spots on my skin during this season of quarantine.
Have you had any mentors along your journey? If so, what was a quote that has stuck with you over your journey? 
I've had a lot of mentors over the years but Gail Wiggins, one of my professor's at North Carolina A&T State University, encouraged me to pursue a career that would make a difference and be fulfilling. For years, I chose to go the news reporting route, thinking that was the answer. And for a season, it was. I think I made a difference in that role by informing the public on what was going on in their community. But, I've learned that working in an industry that focuses on our outer appearance also makes a difference. It may seem shallow to some, but for Black women, we get a lot of empowerment from how we present ourselves to the world. Most of what's hot in beauty and fashion is based on what's discovered within our culture. So my current role now allows me to help our readers celebrate their melanated awesomeness and the versatility of our hair. It also allows me to support up-and-coming Black entrepreneurs, too. I'm grateful that I'm in a role that enables me to be fulfilled and make an impact.
Give five adjectives to describe to yourself. 
Resilient. Innovative. Analytical. Bold. Supportive.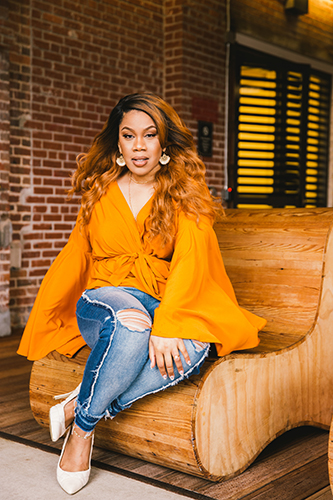 What are some of your favorite beauty trends? 
I'm loving the focus on skincare and lighter makeup right now. I like a good face beat like the next woman, but this forced quarantine has encouraged many to embrace a simpler routine. There's a beauty in simplicity, and I think it's great we're getting back to basics on that. 
What's next for Jessica De Vault Hale?
I want to use the years of experience I've gained in the industry to help build aspiring beauty entrepreneurs. My work with OTC Beauty Magazine has given me a unique glimpse into the world of product distribution, marketing, and sales. That's not the kind of knowledge I want to keep to myself. I intend to find ways to educate and empower aspiring female entrepreneurs and professionals soon. I'm also excited to unveil tons of exciting new projects that I'm working on with Hype Hair! 
All images by Hannah Aryee