Spa days, beauty services and anything that bring me joy has definitely been apart of my monthly regimen, especially during these unpredictable times and when I checked out Mane Attraction Boutique & Spa, I was definitely impressed and ready to check out what they had to offer.  After meeting the owner I quickly could see the passion in the conversation I had with the owner; Cassandra Willis.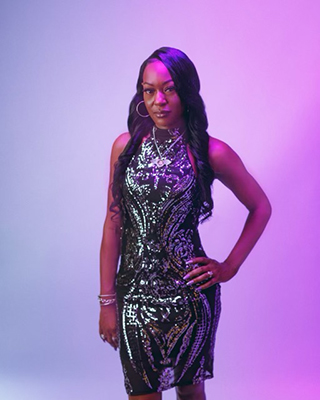 Cassandra, is a truly the definition of the "Jackie of all trades" when it comes to the beauty industry.  She definitely takes pride in making her clients feel and look their best!
With almost a decade of professional experience in the beauty industry, she is making moves, and creating opportunities for future beauty professionals by opening her 2nd location August 2021. As a businesswoman, wife, and mother of 5, her day can be long and strenuous at times, but her passion drives her to keep pushing. Check out our interview below, I am sure you will be inspired just as I was.
How did you get your start in the beauty industry?
I started 7 years ago in my basement as an inspiring MUA (make-up artist). I continued my education as an esthetician, whom holds a variety of certifications in the health and beauty industry
How did you come up with the name "Mane Attraction Boutique and Spa"?
The word "Mane" derived from hair and the word "Attraction" derived from beauty.  Both were considered due to my passion to enhance the beauty of woman. Boutique and Spa was added to create a relaxing atmosphere to provide body treatments.
What services do you specialize in?
Make-up Application, Micro shading, Body Sculpting and a variety of hair services.
What are the top 3 must have services that we all should be getting this summer?
Teeth Whitening, Body Sculpting, and Micro Shading.
If you could service anyone, who would it be and what service would you like to provide for them? 
If I could service anyone it would be Monica Arnold, singer, songwriter and actress. I would love to provide my make-up service
What's next for your company?
The next step for Mane Attraction Boutique and Spa the opening of the 2nd location in one of the largest malls in GA.
For more on Mane Attraction Boutique & Spa, click here.
Follow the brand on Facebook & Instagram.
All images by Darius Hill