Kings Crowning is a black-owned hair-care brand has the perfect satin lined brimless cap for a good night's sleep ahead of any day! We spoke with owner, Darrell Spencer to discuss more about the brand, the products, and much more.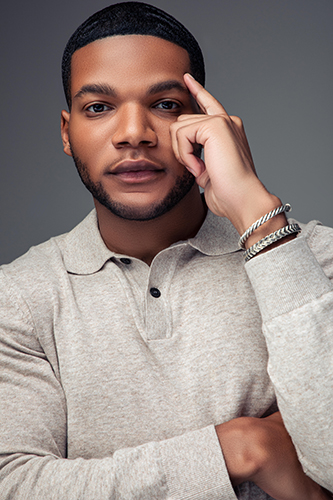 You created the first ever satin lined brimless hat. How did you come up with your product idea?
I wanted to find a stylish and fashion forward way for men to rock their favorite hat and at the same time know that the hair is being protected. Creating a way for Black men to not have to sacrifice hair health for style.
How do you continue to stand out in the overly saturated beauty industry and find success?
Focusing on the overall message which is helping Kings embrace their natural hair. Men taking care of their hair is a very quiet kept conversation so Kings Crowning is bringing awareness to the importance of men making hair care a part of their daily routine. We focus primarily on Creating dope products that suit the needs of men and their hair. 
What are some of your marketing goals when introducing your new products?
We use a method we like to call the 'Album drop' method. It's our most successful method. It builds hype and suspense over time and also draws more attention to the first week sales. This method was the most rewarding with the release of the Satin lined Brimless hats. Our end goal is to get to the point where we sell out of products. 
Why is satin material best for natural black hair?
When you cover your hair with satin, the fabric acts as a barrier against moisture-absorbing fabrics like cotton. It Prevents friction that causes hair damage and breakage. Also holds the nutrients in your hair to keep maintaining that volume and shine that black hair naturally has.
What have you learned about the beauty industry since launching your business and products?
There's tons of competition and in order to be successful, you have to believe in your brand and focus on your overall grand messaging to show how confident you are in your products which then resonates with the customers and drives sales.
What are your top three sellers?
Flagship product: Satin Lined Mown, modern day functional and stylish unisex bonnet 

Satin Lined Baseball Cap: A durag in a hat, able to keep hair in place mitigating having to choose between style and hair health.

Satin Lined Brimless Hats: Newest release.
Where can everyone support and follow your brands?
Instagram, personal Instagram, and website.
All images provided by Now Influencing