Chef Damian Brown didn't initially plan for a career in cooking.  However, at a young age, he learned that cooking is for the soul.  He helped to feed his siblings as a child and had to learn quickly the value of home-cooked meals.  As a child, Damian would visit his Grandfather's home on the weekends.  While there, his Grandfather helped to instill worth into young Damian.  From watching culturally positive television shows such as the History Channel and the Food Network; Damian began to see a passion for cooking beyond his family.
Damian learned early on that he wanted to be a unique chef that stood out from others.  He refers to his cooking style as being uncaged and free to create what his heart desires.  This notion birthed his company known as Uncaged Chefs.  Rebelling against traditional standards, his company employs chefs who are eager to learn his cooking style and philosophy.  Chef Damian strives to make amazing food while empowering and inspiring many people along the way.
Living by the mottos of:  "Culinary Outlaws"; "Live by One Rule"; and "No Rules Just Good Food" are what set Uncaged Chefs apart from the rest.  Executive Chef Damian thrives off of offering never before seen dishes that are a culinary delight for his customers.  With summer quickly approaching, Chef Damian gives us the deets on his summer favorites and must-haves.
Do you have any favorite summer dishes?
Smoked, BBQ buttered snow crab legs along with Peel and Eat Shrimp, is a must-have!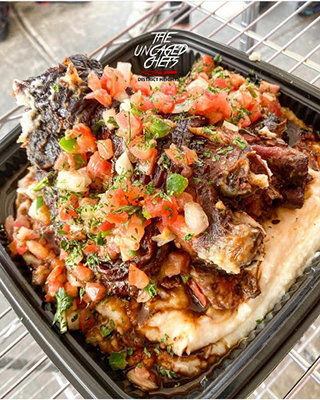 What tips would you give for the perfect summer BBQ?
Think Cool & Stay Cool;

Take your Time;

Use Bold Flavors; and

You can't rush sexy so use low temperatures and slow cooking.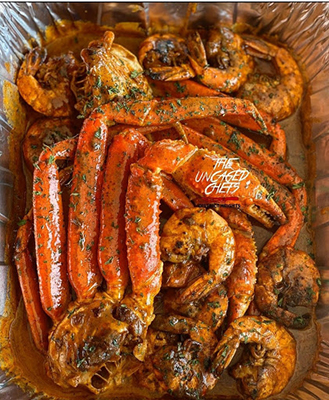 What are some healthy BBQ meals to enjoy?
A nice grilled chicken summer salad with cherry tomatoes, grilled corn, feta cheese, chopped kale, and buttermilk dressing to finish it off.
Well, I don't know about you but I'm looking forward to having a tasty summer thanks to Uncaged Chefs.  To connect with Uncaged Chefs please click here; or stop by one of their two DMV restaurant locations in Brentwood, MD, and District Heights, MD.  You may also follow Chef Damian Brown on social media: @kissthech3f or @theuncagedchefs.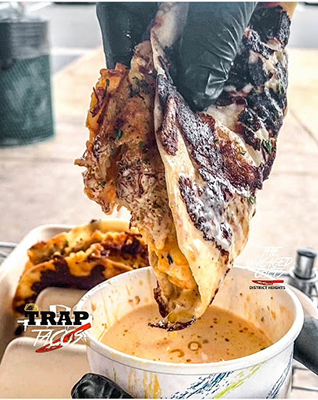 Writer, C. Scott, is a Momprenuer, Author, Community Advocate and lover of all things Literature Related.  Follow C. Scott on Instagram @curls_coils.  
All photos courtesy of Uncaged Chef