Blessed with a multi-range singing voice and the love of gospel music that started when he was just 9-years old in his hometown of Philly, anointed singer and songwriter Bashir Hogue has just released a new album that is quite different from his usual gospel style of music.
The new album from the award-winning singer and songwriter, entitled, "Love Factor (Song of Solomon Modern Days)," is a R&B production that includes his brand-new single "Love U Back."
Bashir talked to us about his new album and the message he is trying to deliver, his exciting new talk show that is coming out, and the influences on his music.
How has the pandemic impacted you and your career these past few months?
Actually, the pandemic has been a blessing in disguise for me. I was still able to go to the studio with everyone being safe. My producer and I use extra precaution to keep everyone safe while recording.  So, we were able to get a lot of work done.  Even when I'm not working on music, I am being very safe. I wear my mask and I only travel and leave home when it's absolutely necessary.  I also wash my hands often, and I practice social distancing.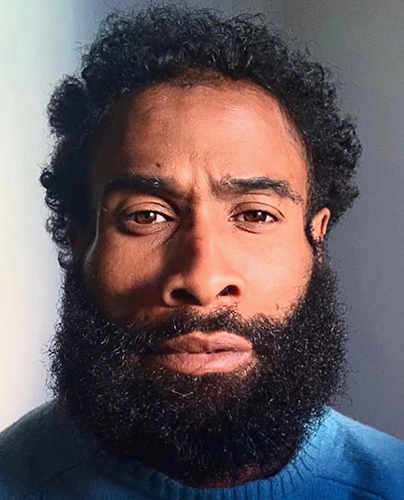 Who are your biggest influences?
Prince, Sarah Vanugh, Daryl Coley, Stevie Wonder, CeeLo Green, and Queen Latifah. These artists influence me in the way of being consistent and artistry. I love the way they sing and are controlled when they perform. Their songwriting is superb. When Prince performs, the energy that he gives is electrifying. I would say the same for the rest of my influencers that I mentioned.
Tell us more about winning the  Gospel Image Awards in London.
I'm a two-time Gospel Image Award winner. I was both shocked and honored to have received this award…mainly because I didn't think my work was good enough to win anything. But apparently, the people thought so. But all and all I was happy to receive them.
How have you developed your career?
My career has developed as I have developed and matured, by what's going on in the world today, and life. My music has become more mature and meaningful. When I came out with my first album, I was mentally immature. But now, I really know what I'm singing about. The steps that I've taken to develop my craft is being open to ideas, going with the times and being more relevant to those who are listening to my music. My songwriting is different because life has changed.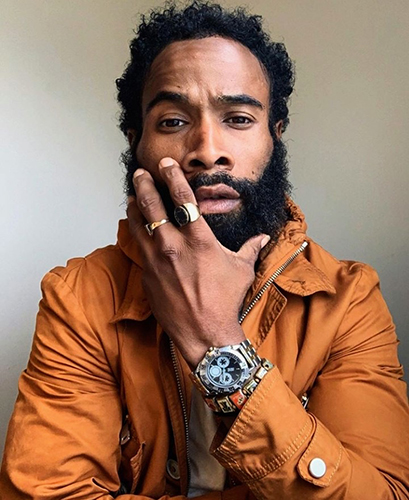 Tell us about your new album and any upcoming projects you'd like to share.
So, this new album is R&B, very different from my usual style of music. But I like it. My new album is called: Love Factor (Song of Solomon Modern Days) The album covers Solomon brought back to this day and time. The album shows the personality of love and how love is supposed to be. The new single that I have out now is called: "Love U Back" and it talks about a man who desired to go outside of his relationship to see if the grass is greener on the other side. But that man found out it wasn't greener, so he realized that what he had at home was the real deal. So, these songs are different. Different to tell the world that you can love over lust. I also have a talk show called "The Culture" on CFT-TV that will air again this coming fall, which is very exciting!
From Gospel to R&B, Bashir Hogue is sure to please with his talented multi-range voice and positive new music that, according to Bashir, "touches on social issues as far as the album being about love. In our social community, we find that in this day, people are more conditioned to love with conditions on their love. Love is unconditional. So, if our social community is shown more unconditional love, we can get through this pandemic."