"FIND MY WAY BACK," is the first single from MUMU's upcoming fourth studio album, "A Healing," to be released later this summer. The song was written by Maimouna Youssef aka Mumu Fresh and produced by Vidal Davis and Vidal Marcelo Davis Jr. The inspiring head-bopping catchy song, "Find My Way Back" is about that moment when you realize that you've allowed something to take you off your path and distract you from your purpose and you don't know exactly how yet, but you are determined to find your way back to your happy place.
"This song is the pep talk you must give yourself to get back on track. Maybe it's that relationship that started out simple and sweet but then somehow became way too dramatic or toxic and without you even realizing it, you lost your balance, your self esteem took a major hit, and somehow you forgot who you were and what your value was,… without even realizing it, you allowed this situation to get you way off course," mentions Mumu. "Or Maybe it's that job you took for a summer to hold you down while you were waiting on your big career break and now that summer has become 5 years and now it's starting to consume your life and become your identity. What you thought was a harmless gig to help you pursue your dreams has taken you further away from your goals than you ever imagined it would," she adds.
(AUDIO LINK) "FIND MY WAY BACK" by MUMU FRESH
ABOUT MUMU FRESH:
Mumu Fresh (also known as Maimouna Youssef ) is a GRAMMY-Nominated, Indigenous Music award winning, Musical Ambassador for the US state department, former elected Governor of The DC Chapter of The Recording Academy & an Ambassador of The Black Music Collective.
Mumu Fresh has toured internationally as a critically acclaimed singer, Emcee, songwriter, activist, workshop facilitator and now audio engineer who's been called a "quadruple threat" by The Roots' Black Thought, a musical "Quasar" by Indie rap legend TechN9ne, & "groundbreaking" by Oscar-winning artist, Common.
While touring 6 continents, Mumu Fresh has built a relationship with over 250K engaged fans who have shared and streamed her recorded music millions of times in at least 100 countries throughout the world to date. Mumu Fresh has shared the stage and or collaborated with the likes of Dave Chappelle, The Roots, Salaam Remi, D Smoke Anderson Paak, Bruno Mars, Femi Kuti, Zap Mama, Nas, Jill Scott, Ed Sheeran, Common, Raphael Saadiq & Tobe Nwigwe just to name a few. Mumu Fresh's music and philanthropic endeavours has been featured in publications such as Variety, Ebony, Essence, BET, NPR, Al-Jazeera, Rolling Stone, Afro Punk & more.
Maimouna has served as a mentor for several Grammy U affiliated young aspiring artists. In 2020, she founded her own online music education platform called "Muniversity Studies" to teach aspiring artists how to reimagine the music business and thrive independently with purpose.
Mumu Fresh is quickly becoming known as an independent music mogul for her generation. She is committed to 'Art Activism' and has performed within the US prison system, Congressional Black Caucus, I.M.A.N. Central in Chicago, The W. K. Kellogg Foundation, Ford Foundation, The Indigenous People's Movement and more, bringing awareness to important social issues. Mumu Fresh is a global citizen, musical healer, cultural philanthropist and a community pillar.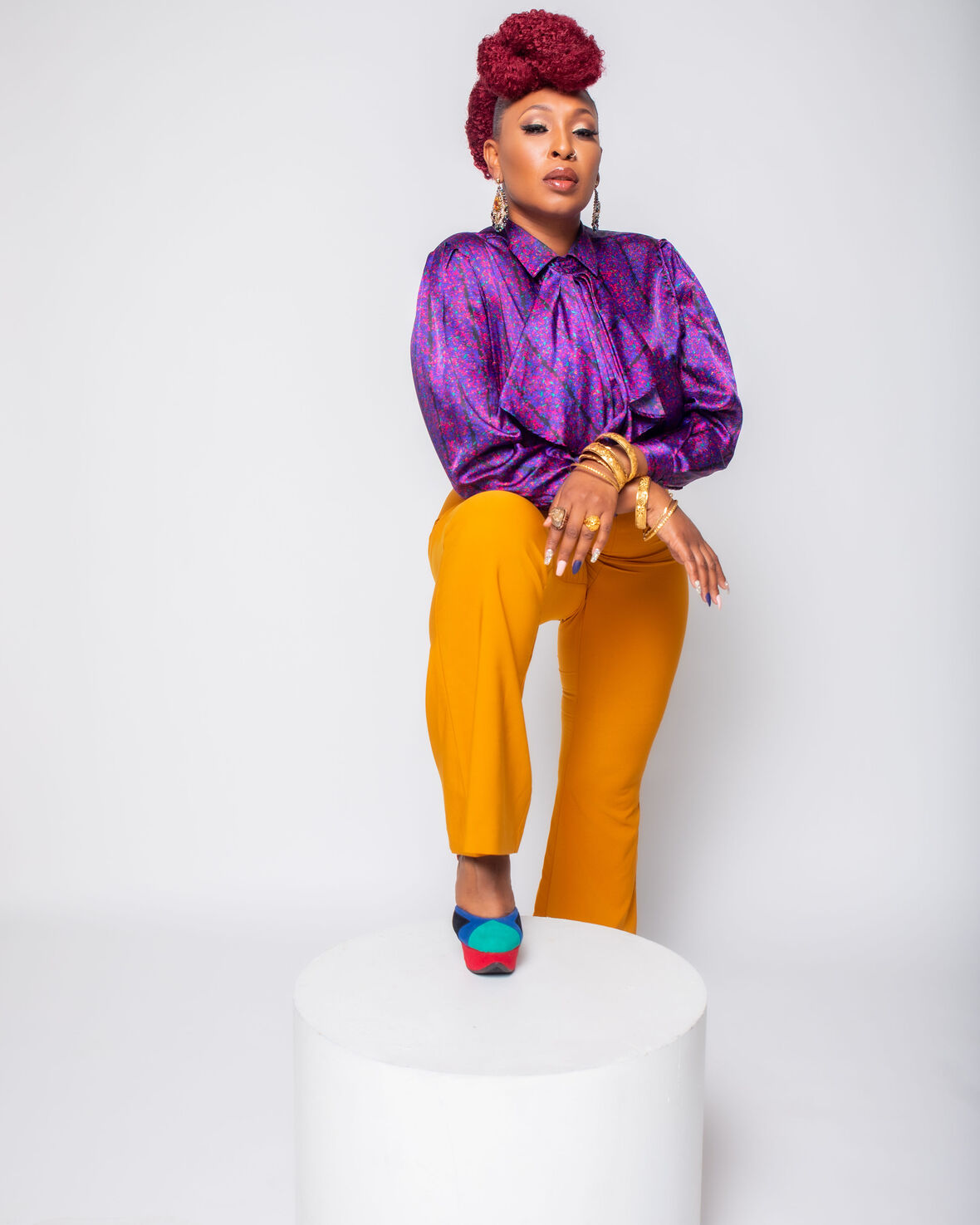 CONNECT WITH MUMU FRESH:
Website: www.maimounayoussef.com/
Instagram: @mumufresh
Twitter: @maimounayoussef