I sat down and had a wonderful lunch with Ms. Ashley as she shared her luxurious grooming business with me.  From a young age, Ashley Ann had a special connection with animals. She share with the readers of Sheen Magazine how she was introduced to the business and what keeps her going.  Ms. Ashley Ann takes pride in providing top-rated pet services while being a mother to a beautiful little girl and a happy fur-baby.
Please introduce yourself to our reading audience?
My name is Ashley Ann, also known as the Grooming Extraordinaire. I am a pioneer in the grooming industry, mentor, certified master groomer in China as well as the US, with grooming experience totaling almost 14 years. The radio host of G'Rumor Has It. I am also the sole salon operator and owner of Diamonds in the Ruff grooming salon and spa located in Lincoln Park, New Jersey. 
What inspired you to go into the grooming industry?
I've always had a passion for animals. As a little girl, I would be the one to walk up to a stray cat or dog and try to bring them home. During high school, I immediately knew that I would rather work with animals than pursue any other career. I was fortunate enough to be hired for the position of professional bather at a corporate grooming salon. At that job, I instantly found my passion for grooming dogs and cats. My career has taken me on a whirlwind adventure over the last thirteen years.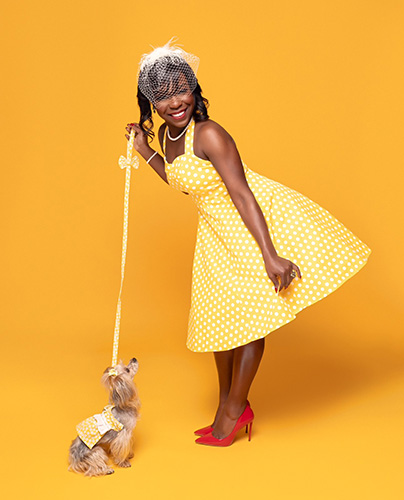 What makes your services unique?
What makes my services unique is first my Asian style grooming technique. Being the first African-American to obtain my master's degree in Chongqing China, as well as a certification from South Korea, has placed me on my client's radar and helped me stand out in the grooming industry. My dedication to the craft has had a significant impression on pet parents all over the US. My immense love for dogs and cats, as well as my passion for enhancing the beauty of people's pets, has been incredibly rewarding. These are the essential traits my clients love about me. Even the pizzazz fu-fu cuts that I send every pup out with always make heads turn.
Why should people invest in your services and work with you?
People should invest in my services and work with me because I guarantee exceptional quality. I believe in giving 100%, which is why I traveled over seven thousand miles across the sea to achieve the highest level of training available in the grooming I. I consider myself to be a high achiever. I love to see growth and development in anyone that I work with, teach or mentor. If you want to reach your full and greatest potential, I am the person that can help you to achieve that.
What can we expect from you in 2020?
My ultimate goal for 2020 is to make it onto Forbes 30 under 30 lists. I will be releasing the first products of my grooming line by Summer 2020. I'm extremely excited about my new radio show G'Rumor Has It! I will be traveling extensively, hosting grooming seminars and doing grooming tours. I'll also be getting announced as—Power Partner for Glambitious Magazine this year during Essence Fest in New Orleans. I'm excited to see everyone there!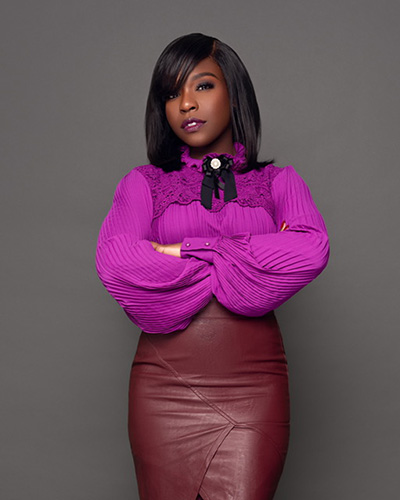 Please tell readers how they can connect with you?
Please connect with me on Facebook and Instagram!
Contributing Writer – Dr. Cozette M. White, Advisory Accountant and Tax Expert.  Learn more about Dr. Cozette M. White at www.cozettemwhite.com Follow Dr. White @cozettemwhite.
All images by Collete Photograpaphy