Sandra Garcia travels all over the world as a Google digital coach.  She always looks so glamorous despite her rigorous work schedule. We spoke with Sandra Garcia after her recent stay at Caza Hotel and asked her about some of your travel hacks. Here is what she came up with: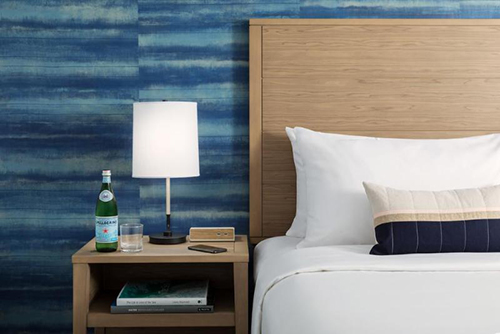 She keeps a pre-packed clear plastic carrier with travel sized items of all my daily favorites so that she don't waste time gathering these items before a trip or risk forgetting something! Sephora is amazing for having travel sized luxury items as well as your local pharmacy.
Rent The Runway ("RTR')  has saved her twice in just the first two months of 2020! She traveled to both Chicago and San Francisco and needed additional styles for last minute events. She was able to pop into a RTR store in both states to pick up items without having to spend additional money on new outfits and without having to fit additional items into a carry on.
Speaking of carry on's, she only travels with a purse and carry on! She hates waiting for checked luggage and would much prefer to land and get in an Uber to her destination.
To save suitcase space, she has also implemented the space saving strategy of traveling to and from in the same "Comfy" outfit. If traveling in the winter, she usually travels in her chunkiest pair of shoes to save space.  She also wears an one versatile coat that can take her from day to night without sacrificing style!
To learn more about Sandra Garcia, click here!
All images by Gabrielle Joffie Richards