We have all been there. You've removed protective styling or its simply wash day and you want to do a length check…but its not what you had hoped for. Then there is the total opposite where you can finally rock that style where your curls and coils needed to be just a bit longer for the last time you tried it. Natural Beauty has debuted some powerful products to ensure lengthy checks are the happiest days of all. The brand is known for some of their exceptionally fast shipping speeds so both are also wonderful options for gifts or adding to your product stash. Please do visit the Natural Beauty website.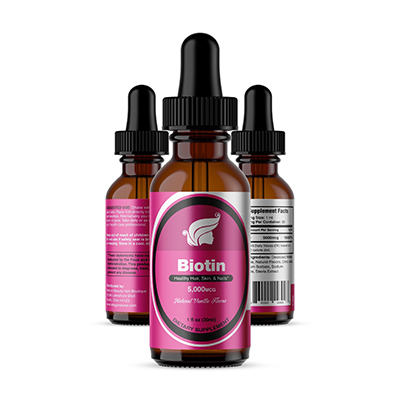 NATURAL GROWTH BIOTIN DROPS: $19.99
These maximum absorption drops are a dietary supplement and are recommended to be taken orally once daily by ingesting them directly or adding to water or juice. The liquid biotin formula helps support hair growth and reduces hair loss. Aside from being easier to consume, liquid biotin is absorbed up to 5X more by your body than comparable biotin pills or biotin gummies. The Natural Growth Biotin drops come in a natural vanilla flavor and include 5,000MCG of Biotin for maximum results.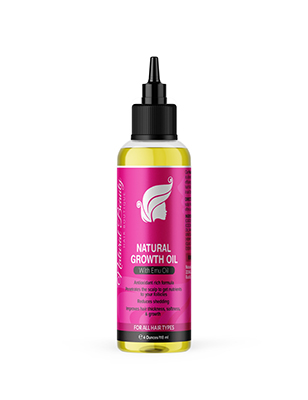 NATURAL GROWTH OIL WITH EMU OIL: $19.99 ( Currently on sale Original price $24.99)
3Xs the results most hair growth oils on the market! This antioxidant-rich formula is potent. The all-natural hair growth oil works amazing on thinning edges and also helps to repair damage from sew-ins and braids. The convenient applicator makes it easy to get to the scalp while wearing protective styles (ex. sew-ins, braids). Natural Growth Oil not only promotes thicker and healthier hair but it also nourishes and shines while and soothing dry/itchy scalps. It is also recommended to be used under wigs for moisture locking. Most customers see significant results in as little as two weeks. The 4-ounce bottle can be used both as a moisturizing oil and sealant and is ideal for both natural and relaxed hair. Ingredients include castor oil, emu oil, jojoba oil, aloe vera oil, hempseed oil, coconut oil, extra virgin olive oil, and peppermint oil.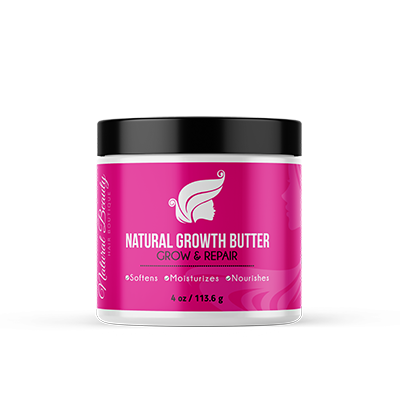 NATURAL GROWTH BUTTER: $19.99 (Currently on sale Original price $24.99)
If you are looking for a product to soften, moisturize and nourish your hair then look no further as this whipped butter is your new go-to. Natural Beauty's Natural Growth Butter condition's, softens and strengthens hair all while soothing the scalp and stimulating hair growth. This product works amazingly well on thinning edges however it is not just for that. Trade thin, slow-growing tresses for thicker, longer hair with an exclusive blend of shea butter, aloe vera, essential oils, and silk amino acids. The Natural Growth Butter absorbs quickly without a heavy greasy feel and can be used as a hair and scalp moisturizer, twisting cream, heat protectant, and hair sealant. It is recommended for daily use, or as needed to stimulate follicles, moisturizer scalp, and improve the condition of your hair. Apply small amounts to your scalp, massage, and leave-in. Your scalp will absorb it. It may also be applied to dry, frizzy hair for fast-acting moisturizing results. The product is all-natural and is safe for children. Ingredients include shea butter, aloe vera, castor oil, jojoba oil, hemp seed oil, wheat germ oil, grapeseed oil, glycerin, and coconut oil, and light fragrance. It does not contain any parabens, petroleum, or mineral oil.
All images obtained from the Natural Beauty website.