Harlem native, Hakeem Harris is the founder of luxury streetwear brand, Land of the Righteous! The brand is popularly known all over the world and is supported by big names in the world of entertainment include Jordyn Woods, Kenya Barris, Ryan Seacrest, and more! The 29-year-old, creative entrepreneur and founder sat down with us to share the inspiration to create his brand, offers tips for our readers, and dishes on what's next!
What made you decide to start your own fashion brand?
I wanted to create something that I felt great about wearing, my goal is to reshape certain imagery in fashion.
Influencer marketing has been a major key for LOTR, but the  #1 key is the product. Our influencer marketing has been 100% organic; amazingly, influencers have genuinely loved the sweatsuits. We haven't spent a dollar on influencer support, humbly speaking.  We greatly appreciate all of the support from everyone, but our success in influencer marketing is a result of the creativity behind the offerings.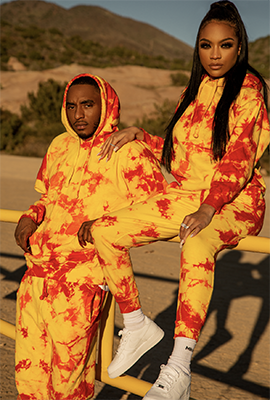 Do you think influencer marketing has been the key to your brand, do you have any tips for our readers?
Some tips I have for influencer marketing are:
Perfect your product to the best of your ability. 
Focus on influencers who have real interest in your products/brand. 
Be strategic with which influencers are best to promote & represent your brand.
Use influencer support as an addition to marketing efforts rather than the sole plan. 
The message behind Land of the Righteous is freedom to do. Our greatest gift is our ability – ability use our hands, ability use our legs, ability use our minds, ability use our hearts, ability to use our spirits, and so Land of the Righteous serves as a reminder to go out and be great, to do all the things you want to do, because you can.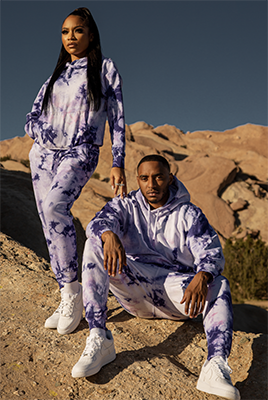 What's next for the brand?
Next for the brand is more drops! We are about to release a new sweatsuit design for three months straight. I'm really excited about that. We are also working on a few other things that I don't want to announce yet, but it's an amazing time! I'm really happy with what's to come.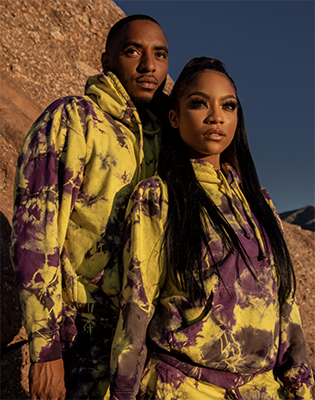 How are you guys able to pivot and maintain consistency of the brand during COVID-19?
I think we've been able to continue to push during COVID-19 because of the nature of our product. The beautiful thing about a sweatsuit is that it is fashionable and utilitarian in use. That's why sweatsuits are so valuable. In the near future, as we trek towards a more free state of thinking and societal function, sweatsuits will be dominant in attire. 
All images by Tony Bee