Michael Colyar needs very little introduction thanks to his stellar reputation as an actor, comedian, motivational speaker, and author. Michael's reach extends far and wide in the entertainment industry as he overcame addition, discovered his knack for comedy, won Star Search, and ventured out on his own. Today, he's known for his inspiring positivity and his faith, both of which he shares through his many projects and ventures. This makes our interview with Michael even more special as he shares the power of laughter in this SHEEN exclusive. 
How does it feel to be Michael Colyar?
It feels supercalifragilisticexpialidocious! I love being me. Someone asked me the other day, "If you could come back as anyone in history, who would you come back as?" I immediately replied, "Michael Colyar," because I love being me. If I wasn't me, I'd date me. I'm so much fun because I love life, I love God, and I'm grateful for all of it. I'll tell you this, there are a lot of people who make more money than me but there isn't anyone having more fun than me.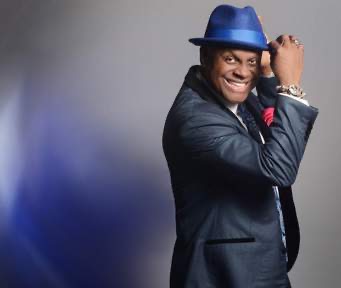 How did you land your first hosting gig?
I snagged my first real hosting gig on BET because they saw my work on Def Comedy Jam. I helped them develop their comedy gem, Comic View, so they gave a young man with a big dream a chance.
What is the art of being a comedian?
It's the craft of using humor to enlighten, tickle, engage, and heal society. Comedy is magic. It's like a magic wand that, when wielded properly, allows you to do great things and change lives… including your own.
How do you use your jokes to influence the masses?
I created an amazing morning show designed to be an oasis for people who are stressed out and struggling with life. With COVID 19, racism out of control, homelessness and poverty at an all-time high, and an unstable government, people need a place where they can go daily to remember that all is well.
You can watch The Michael Colyar Morning Show daily at 7 am PST on Facebook and YouTube every day of the week. When you watch the show, you'll always have a chance to laugh and pray.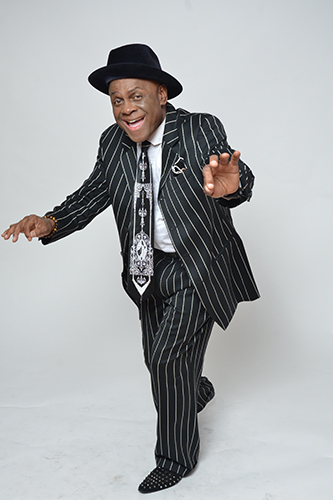 What are some of your greatest accomplishments?
One of my greatest accomplishments was winning Star Search. I gave half the winnings to the homeless. My all-time greatest accomplishment is getting sober. After 23 years of smoking crack cocaine, I turned my life around. As of March 1, 2021, I'll have 10 years of sobriety. Now that is a great accomplishment and my greatest joy.  
What inspired you to write A Funny Thing Happened to You on the Way to the White House?
I love President Barack Obama and everything he stands for as a black man in America walking with dignity, intellect, grace, and courage. This is an image that America is rarely allowed to see. I wanted to ensure that America's youth could see and experience the pride and hope we had with President Obama as the front and center of our society. I wrote this children's book to share that story and educate children. Truthfully, if black kids are going to learn about black culture, it doesn't happen at American schools but in their homes, which made writing this book even more special for me.
What advice would you give to someone who wants to mirror your success?
Come on in and have fun. Write funny stuff, get up, and try it as much as you can. Don't let anyone talk you out of your dream. You know if you're funny or not. If possible, join a great comedy class like mine.  
What sense of purpose have you drawn from your culture and community?
God gave me a great gift and I've learned from my community that I should use my talent to empower and remind others of their greatness and value.
Will you tell us a joke?
Is butt cheeks one word or should we spread them apart? I don't own that joke, butt (pun intended) it's funny.
Tell us about your plans for the future and projects like The Rich and the Ruthless and your experience working with Victoria Powell.
My future is so bright, thank you God. I'm in a wonderful black comedy soap opera written, directed, produced by, and starring Victoria Rowell called The Rich and the Ruthless. I also host an interview show every Wednesday night at 6 pm on Instagram called Michael Colyar's SuperStar Interviews. I've interviewed Hill Harper, George Wallace, Jody Watley, Dougie Fresh, Brian McKnight, Sinbad, Yolanda Adams, YoYo, Michael K. Williams, Michael Jai White, Russell Simmons, Blair Underwood, and Wyclef Jean, to name a few.  
I also read books to children every Thursday at 11 am on Instagram. My biggest project that I just wrapped up is Holiday HeartBreak, which I starred in alongside Al Johnson, Lisarave McCoy, Country Wayne, and Mayam Basir. My fourth and fifth books will also drop soon; one is revolutionary poetry and the other is erotica.
How has the pandemic impacted your career and how are you overcoming any obstacles?
Like everyone, I lost a ton of jobs and had to make many adjustments, but I'm still having an awesome year. I believe all the craziness is a worldwide reset. What happens to you is not as important as what you do about it. Let's get to work making lemonade out of these lemons.
What else is next for the iconic Mr. Colyar?
I'm releasing two new books, working on a few more films, and building my morning show into the best morning show in America. I'm also continuing to tour with my one-man play called Michael Colyar's Momma as soon as COVID subsides because the show will be the cure to everything inside us.
Where can we find you?
All images by Micheal Colyar