"When you understand that you have a responsibility to take care of your people and your culture then you will proudly carry the torch and march on knowing that change is on the way. My people sometimes forget just how special we are, how royal we are and how much we matter. We experience so many troubles that it's easy to sink into despair and forget that we are royalty. We are real kings and real queens, and we need to walk in that. It's our God given right to be who we are authentically. I want to be a vessel for God to use to help people understand who we are and be a catalyst to show people the beauty of the motherland, Africa. The motherland is a joyful place that is filled with love. My hope is that people will journey to the continent no matter what part and just experience where we come from. I hope that they fall in love with the environment, people, and the culture. I want every person of color to embrace their heritage and where they come from. Africa is rich in land and in culture, it unfortunate that it has a stigma that often portrays it to be something that its not. I want to show black people that its important to learn and to also visit the motherland to experience the joy of the continent."- Koshie Mills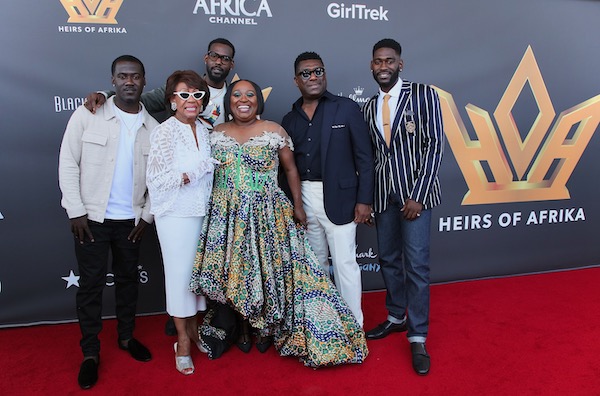 The feel of royalty was in the air at the 4th annual International Women of Power event in Marina Del Rey, California right outside of Los Angeles. The atmosphere was filled with blooming flowers and black pride. From the Kings to the Queens, people from across the states gathered for one cause; to celebrate the spirit of the motherland. Colors filled the space and positive vibes where all around, even though COVID protocols where in place, people where just happy to be outside and be surrounded with likeminded people. founder and creator Koshie Mills created a movement to celebrate "Daughters of the Soil," a unique way to embrace women of African descent. In its fourth year the celebration included honorees: Congresswoman Maxine Waters, Ivy Mcgregor (chief of social justice for BeyGood), Alexis Kerr (Vice President of Hallmark Mahogany), model and activist Halima Aden, activist Ilwad Elman, Opal Tometi, actress Nandi Madida, and singer Ledisi.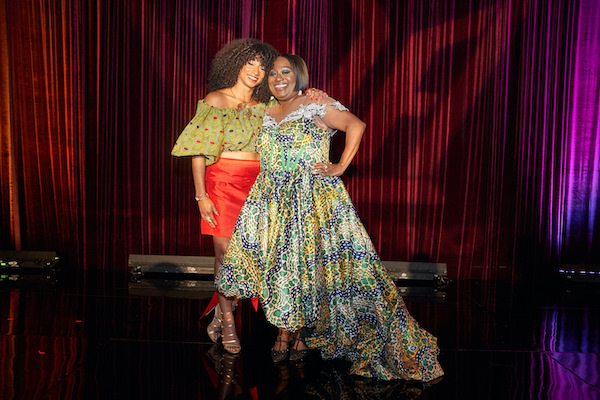 Hosted by Actress Monique Coleman that event opened with a declaration, each guest was asked to place their hands on their chest and say, "I'm a daughter of the soil (ladies) and I'm a son of the soil (gentlemen). With this declaration, the atmosphere was officially set for an amazing adventure to begin as it was followed by a dance performance, drumming, and an uplifting musical performance by Mali Music, great good, and honorees to be awarded. Each honoree delivered a powerful message as they took to the stage adorned in gowns created in Africa and ready to set the crowd on fire.
"God has been good to me. I mean He has been really good to me. Anytime you can gather together during a worldwide pandemic to honor anyone is a true blessing and must include a praise. I'm honored to be among this great group of women and men to celebrate us in a safe space where we could be celebrated. This is an honor for me to be honored by us. It means something more that we can take the time to honor us for the work that we do for us. Koshie you are doing something amazing for our people and we must continue to shed light on us" – Ivy McGregor
One of the honorees is known affectionately as, "Auntie Maxine" showed up looking angelic in all white and of course she came to reclaim her time and let it be known that she will continue to fight for us until she cant fight anymore,
"I had no idea what I was coming for today. However, stepping foot in here and seeing all the beautiful people, I knew I was in the right place. People may know me for being no nonsense on Capitol, but I take my position seriously and nobody is going to stop me from speaking on the behalf of my people. I'm going to speak until I can't speak anymore, and nothing will stop me. And trust me they tried, but they will never succeed. This St. Louis native was born and raised to never be silent."- Congresswoman Maxine Waters
Mills plans to take this amazing event all the way to Accra, Ghana next year. We can't wait to see all she has in store as she encourages us all to journey to our motherland and have an experience like no other.
PHOTOGRAPHY BY BOBBY QUILLARD