Men are now becoming conscious consumers and are more aware than ever about wellness and the authenticity of the skin and hair products that they use from day to day. This has caused brands to now create a space for men that are health conscious. Men's personal care has become a multi-billion-dollar growth opportunity for today's beauty industry with male targeted skincare products on the rise. With health-conscious skin care products on the increase this leads us onto our conversation with Mr Blackman's beard range for Black and Mixed-race men. The brand creates earth-conscious products for men who want to look good, with the urban gent in mind. Previously featured in British GQ and (Winner of Best Beard Oil 2018) and runner up (Finalist in Best men's shaving products category) in the Beauty Shortlist Awards. We spoke to Marc Belle, the brand's Creative Director and Mr B's main man about how they are redefining the men's grooming industry. 
What inspired you to create Mr Blackman's?
I had been given some beard oil when I started to grow a beard but it didn't really work so I had a look around for something more specific for my own hair type but didn't really find anything. I found one brand in America but I couldn't find anything in the UK. I questioned why were there all these beard companies and none of them catered for men with afro or mixed-race hair.
 I did a bit of research to understand what my hair actually needed and decided to experiment. I tried to make it smell a bit like this shower gel I had (it smelt nothing like it) but people really liked it so I started giving them away. I then had people getting in touch asking where they could buy it. That is how the brand started.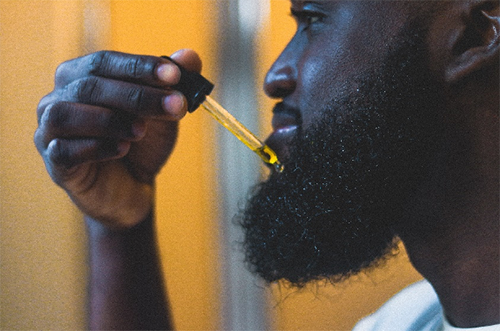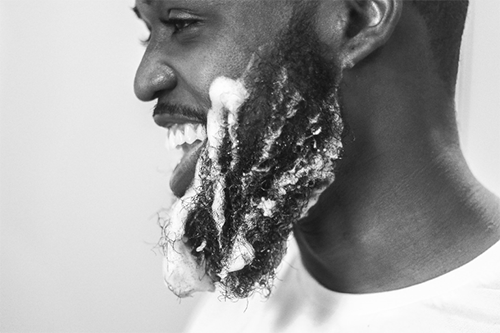 When did you first realize you wanted to pursue a career in Beard and Skincare for men with curly and afro hair? 
I'm not sure it was ever a thought to be in the beard or skincare industry. In fact, just hearing that still sounds strange. My job is problem-solving, usually with limited resources. That's what we set out to do, it just happens that the problem was one that me and other men with curly and afro hair have. There have been other problems that we've tried to tackle as well — environmental issues, men's health especially in the Afro Caribbean community.
How has the brand evolved since it started back in 2016?
The look of the brand has definitely evolved over time. Mostly as we found where we fit in the market. When the brand first started there was only one product putting us firmly in the beard brand market. But as time has gone on that has evolved and we look at ourselves less as a beard brand and more as a men's brand, whether that's making cosmetics for men or promoting men's positivity.
What are black and mixed-race men seeking in grooming and how did you choose to address it?
I think we've all had similar experiences where products just weren't designed to handle the problems that black or mixed-race men have.
We spend a lot of time developing the right product for the right job. Asking questions, speaking to our customers about what they would like and what they need. We're also aware that men typically don't want to spend a lot of time on grooming so we try to simplify it by creating multipurpose products where possible. We want it to be no fuss!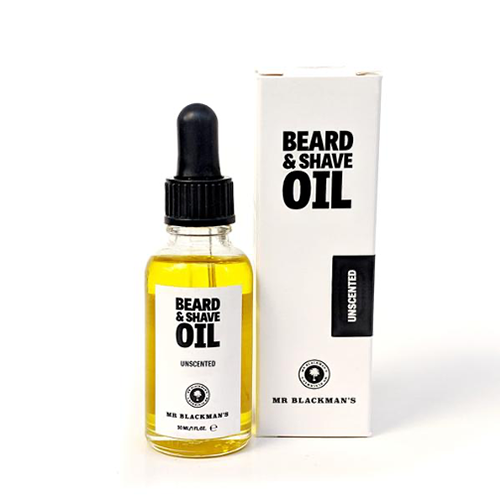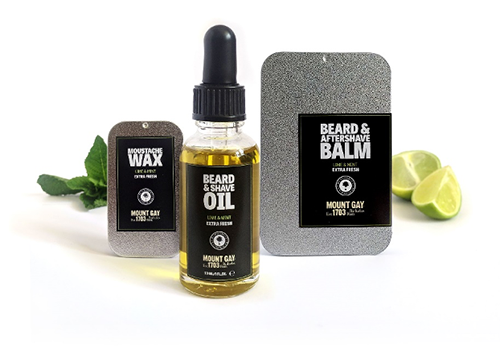 Let's discuss the products, can you explain what distinguishes the brand from other Men's skincare brands?  
There are lots of brands making products for men which are also sticking closely to being natural and avoiding mineral oils, sulphates and other ingredients like that. It's not surprising given people's change in attitudes to both food and cosmetics and wanting cleaner products. But there are also lots of brands that complicate all this too. 
Mr B has a passion for going back to basics and believes nature often provides for most things. In Barbados, people will cut open an aloe plant and wash their hair with the gel inside or use it to treat sunburn. People have sea baths and there is a plant out there for just about every allergy or skin condition and we use that.
But Mr Blackman is about being uncomplicated. We don't want fuss! The products are simple and we don't add every ingredient under the sun just because that is the hot topic or so that we can inflate the price of something. The aim is to make high quality, premium products more accessible to everyone and level the playing field.
Where do you see the brand in the next 5 years and how do you hope to impact the Men's skincare/health industry?
That's a big question. If you had asked 5 years ago if I would be doing this I would have laughed! They say in business you should have a 5- and 10-year plan but the truth is we are just trying to do what we think is right. Cleaner products, cleaner planet and spread some positivity.
What has been the biggest achievement for the brand so far? 
That we got this far! We have won some awards which is always nice but people really seem to like what we do, this little brand from Barbados. We have got repeat customers and people cheering us on asking us to create a plethora of products. So, we're working on it! That's got to be the biggest achievement for us because if it wasn't for them, we wouldn't be here.
You can find the brand by clicking here!
All images courtesy of Mr Blackman's