Wendy Headley is a powerhouse! She's a mother, wife, NICU nurse and the CEO of Mahogany lifestyle, a top tier boutique styled event planning company. She takes pride and pleasure in creating memorable and unique experiences for her clients by bringing their visions to life. Ms. Headley described her company as unique, creative and innovative. Her creativity and attention to detail has captured the attention of major companies such as Crate and Barrel. As a creative entrepreneur, Ms. Headley is not a stranger to challenges- her experience as a NICU nurse has taught her how to address challenging situations by being levelheaded, optimistic and solution driven. Ms. Headley of Mahogany lifestyle personifies black girl magic and black excellence with style!
Please tell us a little bit about your background.
My name is Wendy Headley. I was born in Haiti and emigrated to the United States as a young girl, bringing with me an appreciation for nature's beauty, a passion for delicious cuisine, and the independent and resilient spirit of an entire people. The daughter of a single mother and real-life "Wonder Woman," I know a thing or two about hard work, strength, integrity, perseverance, and having confidence in every situation. My mom made me the person I've become – a loving mother, wife, community volunteer, and neonatal intensive care unit (NICU) nurse.
As someone who loves to capture life's most precious moments and create lasting memories with my family, I decided to turn this passion into a business and launched Mahogany Lifestyle in 2020. My experience as a NICU nurse prepared me exceptionally well as a business owner through the demands it places on paying close attention to every detail and exercising my creativity.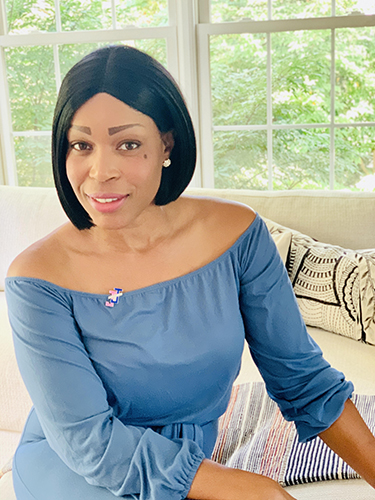 What made you decide to launch Mahogany Lifestyle?
I have always had a deep passion for expressing myself creatively and designing beautiful spaces. From dreaming up design concepts to finding new and innovative ways to bring them to life, I find joy in every step of the creative process.
I am also a firm believer in making the best of every situation. While the global pandemic presented unique challenges it also afforded me the opportunity to turn my passion into a reality – acting on a lifelong dream to become a business owner.
Describe "Mahogany Lifestyle" in three words.
Unique, custom, and creative.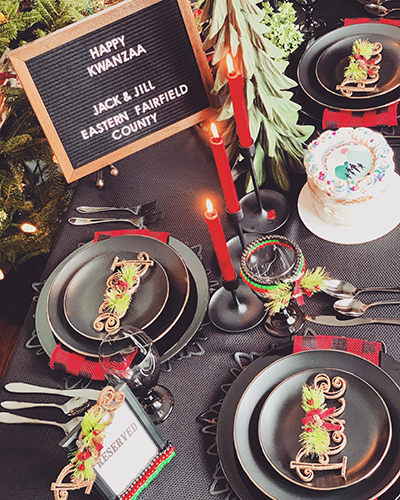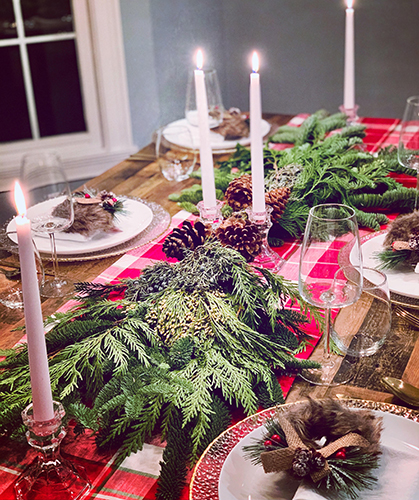 As the CEO of an event planning company, what are some of the challenges you have encountered this year due to the pandemic and how did you overcome them?
Not being able to easily meet my clients in person has presented some challenges but has also enabled me to connect in other ways with free phone and videoconference consultations. I am keeping my clients engaged by frequently sharing fresh design ideas using my social media platform.
What do you propose for an intimate holiday gathering? What are some of the must haves?
It's important to engage with our clients and understand their vision. As a best practice for small and intimate holiday gatherings, I recommend groups of up to twelve guests. Design layers (e.g., placemats, chargers, decorative plates, etc.), artfully crafted centerpieces, and candles are absolute must haves for any holiday occasion.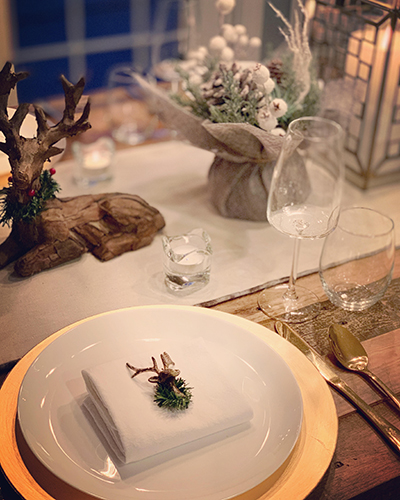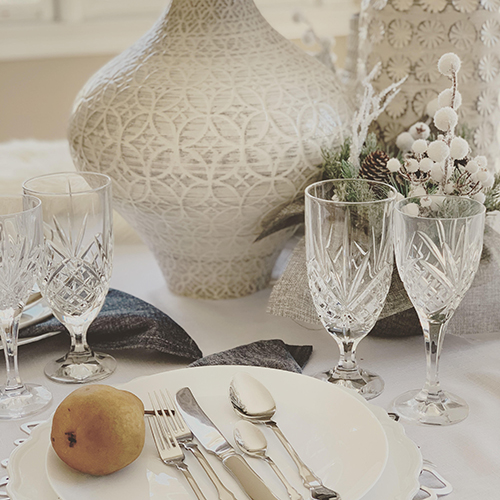 Tell us about your process to bring a client's vision to reality?
We provide our clients with a free consultation which allows us to introduce ourselves and understand the client's vision, the event purpose, size, and duration. Once we have a clear understanding of their expectations, we provide our clients with design options.     
How do you go about selecting your clients? What are some of the services that you offer!
I love hosting events, and I know people who love to do the same but don't have the time or expertise to hash out the details. I design tablescapes, which include charcuterie boards and beverages for luxury picnics, whether indoor, or outdoors; birthday celebrations, girls' night out, or "just because."
My company offers a range of services to meet the specific needs of every client, including but not limited to the following.
Conceptual design and planning.
Budget planning with flexible options.
Decor setup and breakdown.
Vendor sourcing and partnering.
Location scouting and evaluation.
Logistics coordination and execution.
Any exciting projects that you would like to share with Sheen?
In 2021, I plan to continue to build and elevate my brand so keep an eye out for us because the best is yet to come.
For more on Mahogany Lifestyle, click here.
All images by Yesenia Rosado