Keenan Williams came from humble beginnings. With parents that were working class citizens, he wanted to get out of his dangerous neighborhood and make a name for himself. That's exactly what he did. Williams grew his knowledge versus having others help him and he created a million dollar business with the help of social media. Tune into our exclusive interview with Keenan Williams as he discusses his business KO Elixir & Ko Bodyshape, using social media strategically in business, and more!
How did skincare come about? Did you ever think you would end up in this field?
When I started my entrepreneurial journey, I started promoting other business and companies' products and getting commission for it. I normally try different products and companies, so skincare came about. The main objective was to sell cellulite and stretch mark cream. I gave it a shot and it went very well. As all things came to an end, the relationship with me and that company went south. I wanted to give it a chance and start my own skincare company so that's really how that started.
Do you mind sharing with us how you used social media to help your business grow into a multi-million-dollar business?
I was already on Instagram so I kind of saw the layout of things. I saw the power of empowering the micro-influencers. I always pushed my products with influencers and building relationships on the internet. I started promoting through them but the real power from empowering the everyday person and making my customers feel extra special instead of having a whole lot of pictures of celebrities with my product. My biggest thing was to blow everyone else up by posting them on my page and empowering the woman. Review after review, people loved it and the motivation I was giving them. These products were changing people's lives. Not only was the marketing good but they actually worked. Everyone loved the results and what it was doing for their life. I pretty much tried to make my Instagram page a community, an Instagram within an Instagram. Before you go to someone else's page, you're going to go to my page for enlightenment, the funny, memes, not just a product page. I turned the Instagram sales page into a community of no judgement.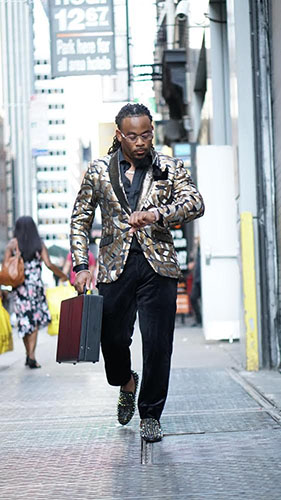 What tips would you offer to our readers who may be aspiring entrepreneurs?
I would say information is definitely key. Right now, I offer training to teach others how to scale their business. It's on my main Instagram account. It's $20 monthly and offers unlimited videos on how to run a business step by step. I started with $300 and I turned it into a million-dollar-business in the first year. It's taught by me and I teach you how to grow your business as well. The way I grow business is very strategic, which is very needed in this day in age. Most people may have marketing skills from 2015 and below but you have to stay with the now in order to grow now. I will teach you everything you need to know. I have a private page as well for people that do get the program. Right now, we're a family. It's almost like building the Black Wall Street all over again because we have different people that deal with different things. Website design, budgeting, marketing, there are so many strong minds in the group and it's been less than two months. Come see me and I'll help you out!
What's next for you and your brand and you?
I want to continue to grow. I also have apps coming out. We're still in the development stage but I can tell you that it's going to be the Netflix of fitness. It's going to be very detailed with many different implements. I already have people looking at it so once I get that off the ground, the world will know. I'm building my seven-figure family, that's what I call the members that buy my program. I want to grow that so it can be the biggest group in the world!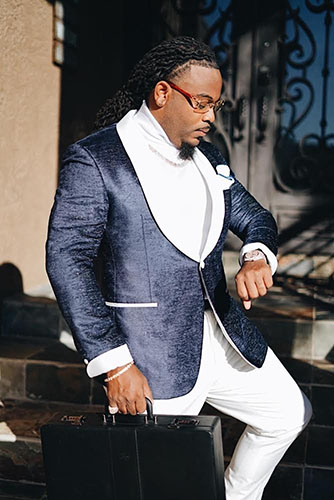 For more on Keenan Williams, follow him on Instagram today.
All images by Jnixon