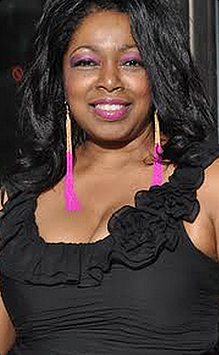 Growing up in a household with over- protective parents and your momma forbid you to move to New York to pursue fashion because she believed you're naive but say "You can move down south with your grandparents to attend school," so do as you were told. I applied to Tuskegee Institute and got accepted however they didn't have a fashion program. So I became a nurse and after working almost a decade I felt stifled and my creativity was starving. I thought what profession would allow me to utilize my creativity.  Then decided creating hairstyles would be a great way to apply my creative juices and it was. So I enrolled in cosmetology school while working as a nurse.  I went to school from morning to afternoon and rushed to work operating a unit every evening sometimes feeling very exhausted. However I was determined to do something I enjoyed most.  I was utilizing the right and left hemisphere of my brain simultaneously.
Don't get me wrong I have compassion for others which led me to nursing and it was a guaranteed great pay check. So I wondered what would give me the gratification of fashion through designing hair; well it was fantasy hair with matching costumes. I began creating fantasy hair which is sculpting hair into almost any design one could imagine. For instance I created hair to appear like feathers, wings, mermaids, etc. The costumes were exotic to avant-garde. I began competing throughout the United States with my fantasy hair and costumes. Then I began touring with a group doing Hair-Entertainment. These accolades received recognition in Essence, TIME, VOGUE, Radar, JET, Source magazines and numerous editorials. During this time I also opened my salon Moye' Hair Etc where all the magic happened. My salon was a joy to have because becoming an Entrepreneur was gratifying along with servicing customers.
I believe fashion chose me because when my mom asked me at six years of age what I wanted for Christmas, I told her I would like a sewing machine. So I began sewing doll clothes and this was the beginning of my call to fashion. I actually started making clothes for myself at 12 years of age and was self-taught. Once I attended high school it didn't dawn on me to take a home economics class until my senior year. My skills were on point because my teacher asked me to become her assistant and I began teaching my fellow students and had no idea how great of an opportunity this was until I became an adult. I loved fashion very much as a child I would study the trends, silhouettes, color and prints through magazines.  I also assisted my sister in creating button earrings in psychedelic colors. Practically the whole high school was purchasing our earrings. Now I realize salesmanship and entrepreneurship has always been a common denominator. During my senior year I had several requests for bride's maid and prom gowns. I just knew at this time a fashion designer would become my profession but when your parents discourage you from the career choice you're passionate about it changes the scheme of things.
Many years later I went on a shopping trip to New York and ended up walking right into the college I wanted to attend in my teen age years (FIT) Fashion Institute of Technology. This was an epiphany moment, I immediately made the decision I'm going to college and get a degree in Fashion Design. I returned home and called several colleges to register and began attending months later at 50 years of age part time while operating Moye' Hair Etc. I graduated with a Bachelor's Degree of Science. Before I graduated I started creating bling T-shirts and retailing at my salon and online called BlingWear. After graduation I started my brand S. Moy'e Fashion womens-wear creating custom-made to order designs from day-wear to evening-wear. I became an award-winning fashion designer through several competitions. My favorite garments to create are evening-wear because it allows me to be the most creative in a distinctive way.
My designs can be seen on Instagram.
For more, click here!
I believe whatever one is destined for it will gravitate toward you "Because Fashion chose me."