When we think of female entrepreneurs, we have to look dedicating their entire career. Latoya Shambo founder of Black Girl Digital spent a long time developing an app that will allow women of color to transparently live in their social truth. iLINKR is an app that will maintain analytical control, secure brand partnerships, settle wage unfairness, and more. I was able to sit and have a chat with the pioneer herself.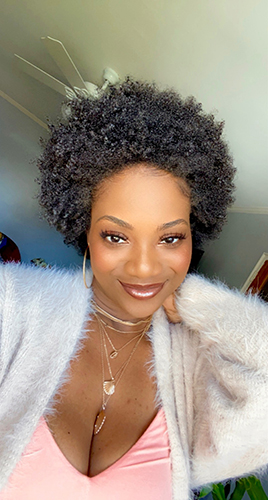 Tell us a little bit about who Black Girl Digital is?
Black Girl Digital is an Influencer Marketing Agency that brokers brand partnerships between major agencies and Black female influencers. 
When did you realize that women of color were not getting their fair wage amount and what was the campaign like if it was one?
My mission has always been to support Black women. When I first launched Black Girl Digital the original idea was to manage Ad Operations for Black female bloggers because I saw a huge gap in the space. Having worked at Complex Media for 7 years, prior to the Influencer space evolving, I wanted to create the same business model but for Black women. I would always ask, "Who's getting deals for the black female creators?" Then once the industry shifted and we pivoted into the influencer space, we quickly noticed that the budgets were much smaller for Black female creators compared to their white counterparts. I have friends that work on large campaigns, on the brand side, and they would share some of the budgets that white influencers were getting compared to black influencers and it was truly shocking! 
Where do you feel the unfairness and wage gap comes from? What can be done to stop it?
Honestly, I feel like the unfairness and gaps come from the lack of value in our culture and what we bring to the table. We are always presented with "test budgets" to see if we are worth working with in the future. There is always a level of uncertainty and that is where Black Girl Digital comes in. It's not easy for Agencies to connect with EVERY Black female influencer, it's actually impossible. We don't speak for all Black female influencers, we do, however, position the collective as a high-value niche that brands should be working with and compensating them fairly.
What is iLINKR and what will it do for the current and future influencer?
iLINKR is a tool that allows us to funnel brand deals to our network of Black female influencers as well as provide real-time campaign metrics back to the brands dashboard. We hope that Black Girl Digital and iLINKR will be the go-to-solution for major agencies and big brands looking to build long-term brand partnerships with Black female influencers at scale and close the pay gap.
How can influencers use iLINKR to grow their brand?
iLINKR helps influencers increase their access to brand partnerships, thereby helping them grow the business of influencer marketing and that is what is important to us. 
What brands does iLINKR work with? How involved are the influencers in the partnership with the brands?
We work with VH1, MTV, Ritual Vitamins, Brooklinen, to name a few. The influencers are very involved. While we provide the campaign brief, it is important that we connect with the influencers and collaborate with them on the deliverables. 
What does iLINKR look for in an influencer?
There are few things. Quality of content (consistency of the look and feel of content), engagement rate (Avg 2% typically book the most campaigns), following (min of 2,500), frequency (how often do you post), responsiveness, and have you worked with brands in the past.
What can we expect from iLINKR in the future?
The future of Black Girl Digital and iLINKR is market research. Having a tool that allows us to have insight into influencers analytics and campaign metrics in real-time is great but being able to tell the story collectively through the numbers will open the eyes of these brands to see a quantifiable value in this niche audience.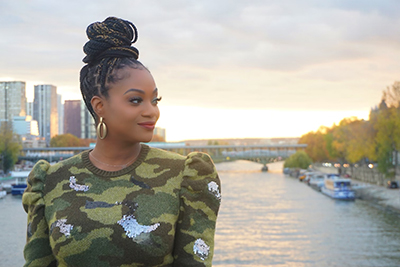 Follow Black Girl Digital by clicking here.
Download iLINKR in the App Store.
This feature was submitted by Nia Rice
Tanzania "Nia " Rice was born in the Washington D.C. area and currently resides in Los Angeles California. For the past 8 years, she's told stories for musicians, cultural leaders, entrepreneurs, and more. She's confirmed her love by becoming a 2x author of "Eventproof", list in Huffington Post as the Nation's top 25 Rising Publicist and stepping on red carpets for box office films. She's curating the life she wants, to assure your story is told flawlessly. 
All images courtesy of Latoya Shambo.