With months of uncertainty on when life will get back to normal, Deminuage Skincare has made it their mission to bring the professional facials to your home. The popular skincare company saw the need for an at-home tool that ensures "the absorption of nutrients". So, they created the QuickPore NanoPen that comes in a plethora of their different kits that specializes in daily moisturizing, lifting, anti-aging, acne spot treatments and more.
"DEMINUAGE™ is a revolutionary professional facial tool that boosts the effectiveness of skincare ingredients through the use of nanotechnology. Powered by proprietary Skinnovate™ technology, DEMINUAGE™ provides visible results with no downtime and no pain. Modality and product neutral, DEMINUAGE™ fits seamlessly into existing facial treatments."
– Deminuage Skincare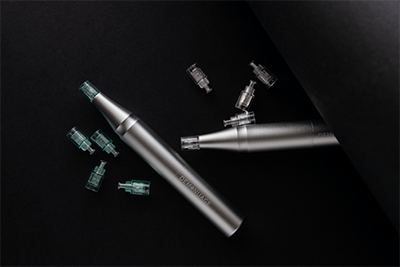 Deminuage makes it easy to figure out which QuickPore Pen Kit is right for you. Listed below are the names of the kits and what each kit specializes in.
QuickPore NanoPen Prime Daily Moisturizing and Lifting Essential Kit
QuickPore NanoPen Prime Daily Moisturizing and Lifting Revitalizing Kit with Mask.
QuickPore NanoPen Anti-Aging Rejuvenation & Repair Kit (Silver Prime Pen)
QuickPore NanoPen Acne Scar Removal and Acne Spot Treatment Kit
QuickPore NanoPen Anti-Aging, Rejuvenation & Repair Kit (Gold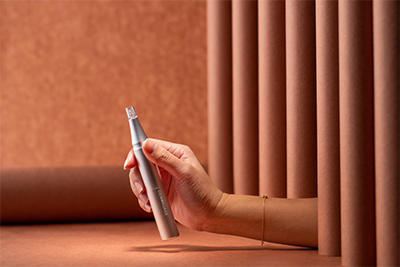 From the luxurious yet simple packaging to the actual NanoPen, Deminuage provides high quality results without the expensive prices. There are two different types of Nanochips that can be used with Deminuage: The Booster NanoChips and The Daily NanoChips. Both provide results that are ten times more effective than using your hands or any other tool.
If you're confused about what Nanochips are, they are extremely small needles (smaller than a string of your hair) that help with bringing skincare products deeper into your skin all while being completely painless. Deminuage also provides a step by step user guide on their website that you can download with all the information you need.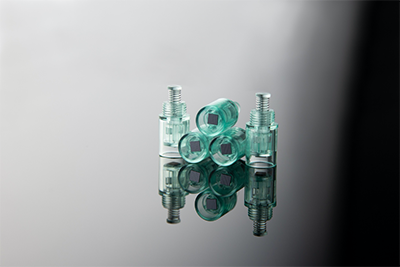 With Deminuage, you can use any of your favorite skincare products. To top off your at-home professional facial, you can use Deminuage's soothing and rejuvenation repair mask that'll leave your skin flawless, literally. The repair mask provides "long-lasting hydration" and work for all skin types. So, whether you have dry, oily skin or sensitive skin, this mask is perfect for you.
We all know someone who would love a Deminuage NanoPen and what's even better is that Christmas is not far away. Use your best Christmas wrapping and wrap up a QuickPore Pen Kit for the one you love. This inexpensive yet high quality facial tool is helping us get the best out of what we paid for!
All images courtesy of Deminuage Skincare