The trap museum unveiled the Christopher Wallace exhibit on October 11,2021 in Atlanta, GA. A major voice in hip-hop and one of the top 3 greatest MC 's of all time, Wallace aka Biggie Smalls lost his life at the early age of 24 years old on March 9,1997.
Created and owned by trap music king, Clifford "TI" Harris, the trap museum serves as a creative space that pays homage to hip-hop legends and greats from Young Jeezy, Future, Migos, Cardi B and Nicki Minaj.
The Biggie Smalls exhibit titled "The Only Christopher We Acknowledge is Wallace" Volume 2: ATL Edition, features art pieces from artists from around the country. The bishop art gallery room was filled with fans and lovers of the slain rapper.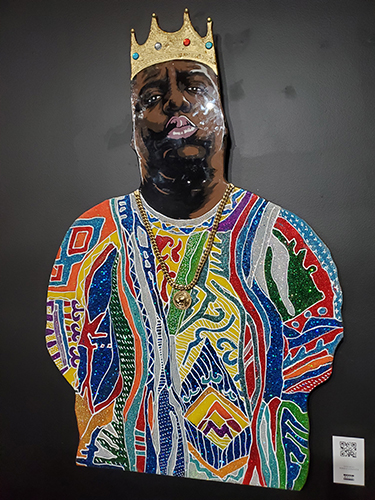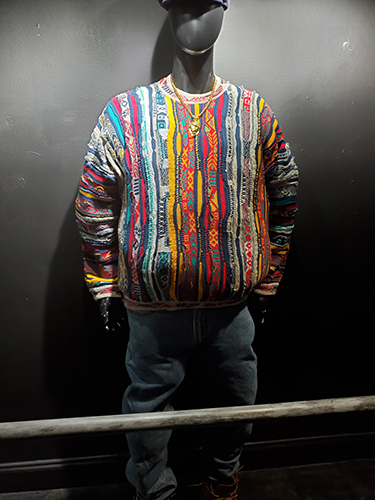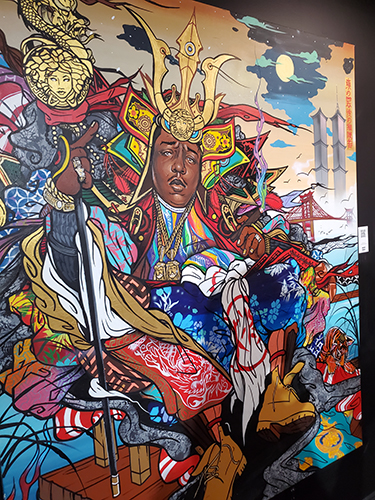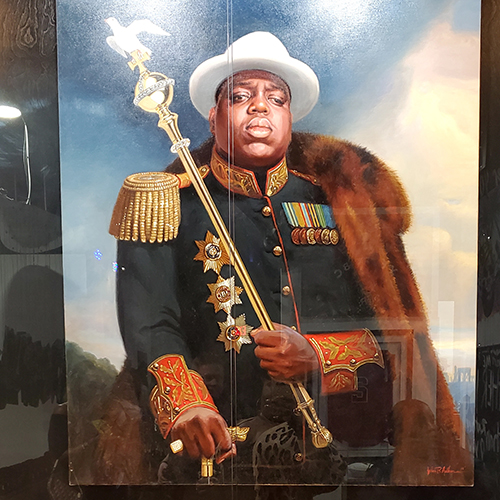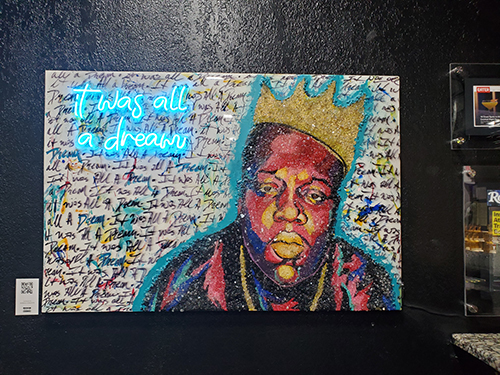 One of the attendees who is a legend in his own right; Radio personality Ed Lova said, "I wish he was here. It's a happy and a sad moment because he should be here to witness this and experience this type of love. I was there the night he was killed, and it still hurts because he was such a great guy. He loved to smile and crack jokes. That's the happy guy that I remember, and this exhibit just shows how much he is missed."