Summer is almost over, but that doesn't mean you have to give up 'fun in the sun' just yet. It's time to fire up the grill one last time and enjoy cold, tasty margaritas from Jose Cuervo. Jose Cuervo's ready-to-drink Authentic 1.75 ML Margaritas make the perfect hassle-free addition to any celebration and come in many delicious flavors and all available at a SRP of $14.99. Just pour any of the flavors in a glass and add some ice for the perfect taste for you taste buds. Here are a few scrumptious flavors to choose from: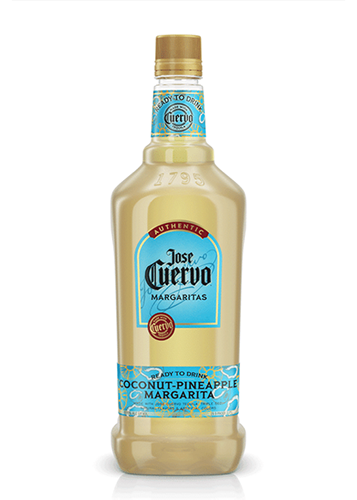 Coconut Pineapple: A blend of the classic lime, with notes of creamy coconut and sweet pineapple blended throughout to create a summertime favorite.
Cherry Limeade: Cherry Limeade brings something tangy yet sweet to the classic margarita. Its flavor is of sweet syrupy cherry up front, bright orange, and agave, fading into fresh lime juice and tequila. It finishes with slightly bitter amarena.
Strawberry Lime:  Aflavorful blend of the classic margarita with juicy strawberry and tangy lime. The flavor is of red berry, mellowing wine and citrus.
Mango:Mango adds the juicy, ripe, tropical mango to the classic margarita. It has a flavor of sweet mango puree with notes of banana and yellow peach.
Watermelon: Its flavor is of bright tart melon with traces of hibiscus and cucumber peel. The cocktail finishes with lime and agave.
Grapefruit Tangerine: A flavorful blend of classic margarita with tart grapefruit and tangy tangerine. The flavor is of citrus and agave.
Raspberry: Its flavor is of wild red raspberry and orange peel throughout with back notes of tart cherry and wine. It finishes with mixed citrus.
Need something light? No worries! Jose Cuervo offers a variety of margarita flavors in a light version including Lime, Strawberry and White Peach.
Visit Jose Cuervo's website for more information.
Images courtesy of Jose Cuervo